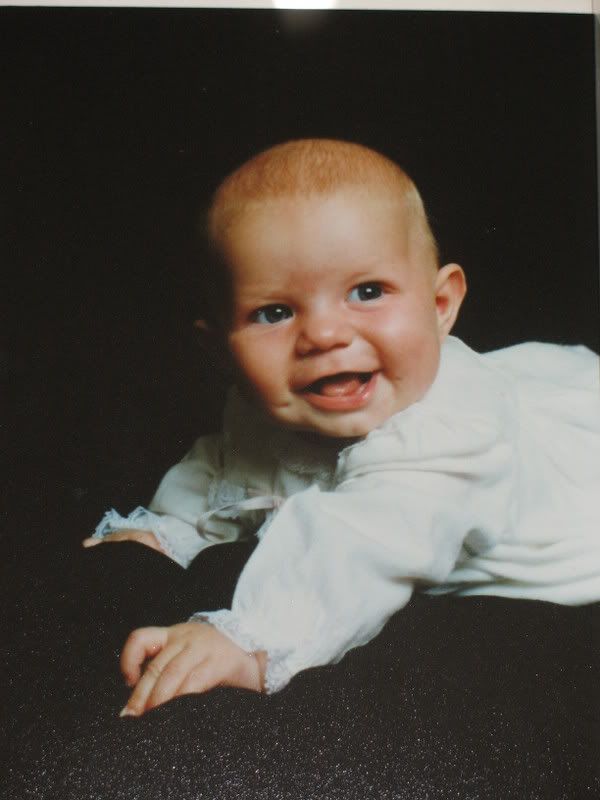 This past Monday my Megan turned 14. I cant believe she is now 14. So I thought I would pay tribute to my Meggy with a few old photos of her. We've come a long way. Its hard to believe this girl is now just about as tall as me and can wear my clothes hehe.
The above photo was taken when she was 4 months old. Dont you just want to pinch those cheeks.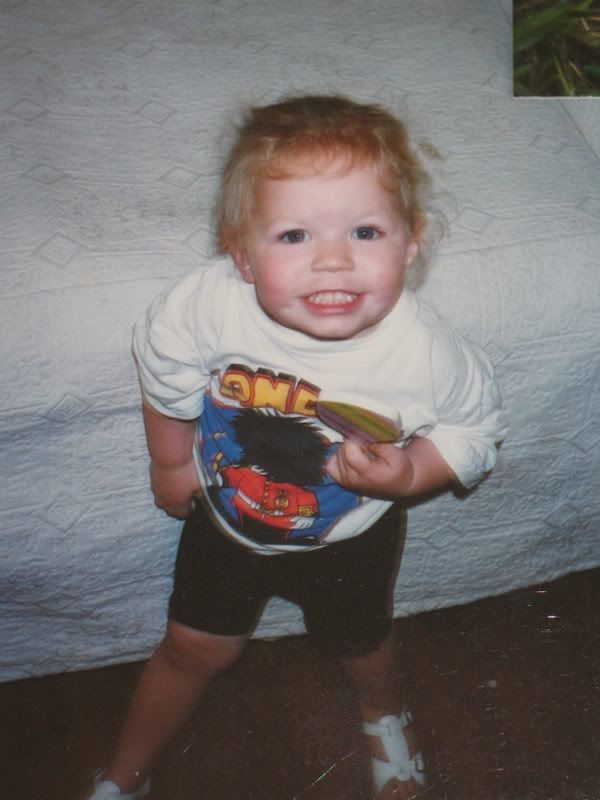 Here she is at about age 3 with a mirror in her hand. She very much loved to admire herself in the mirror and why wouldnt you when you look so cute. One day she said to me, "Mummy did you always know I was going to be this cute?" and I said "Yes I did" hehe.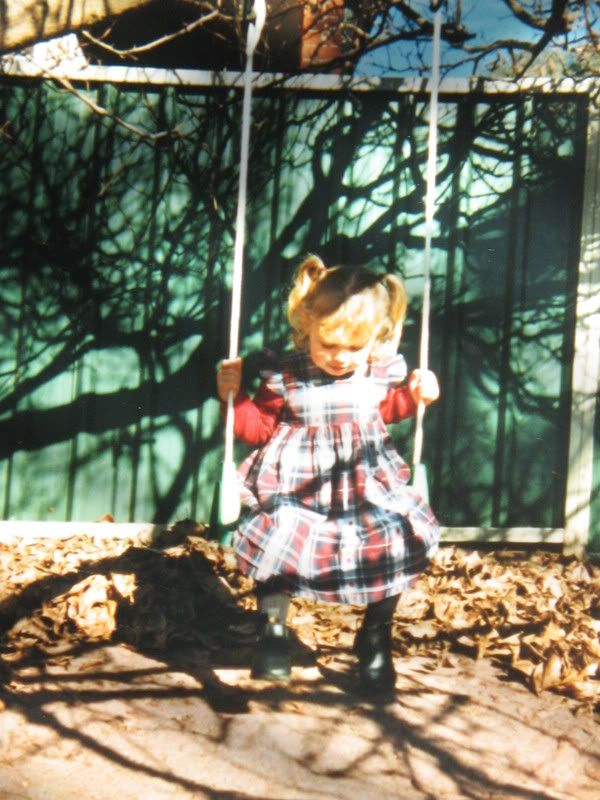 Here she is all dressed ready to go to a party on her favourite swing under Grandma's magnolia tree.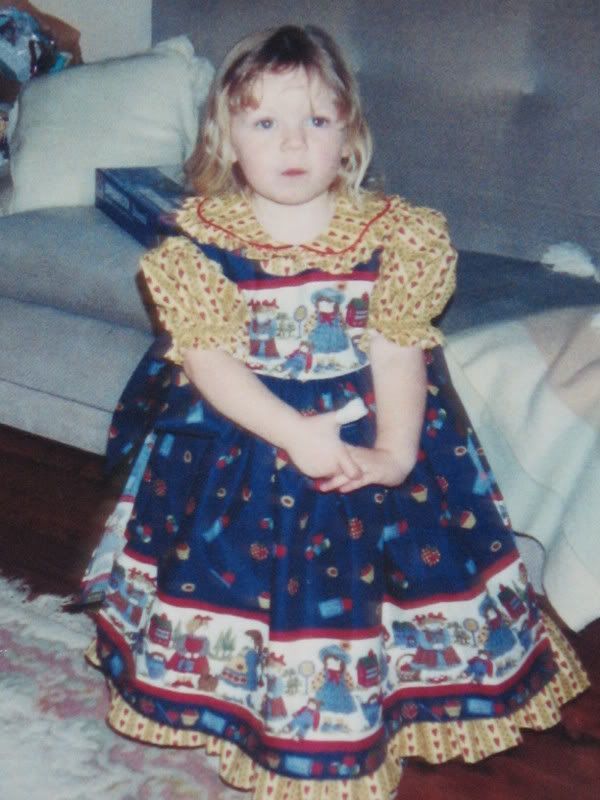 Megan's 3rd birthday wearing her favourite dress she got that day. She wasnt a fan at first but then she wanted to wear this dress until she could no longer get her arms through the holes. She says it reminds her of Alice In Wonderland. The wonderful and talented Glenda made that dress and apron.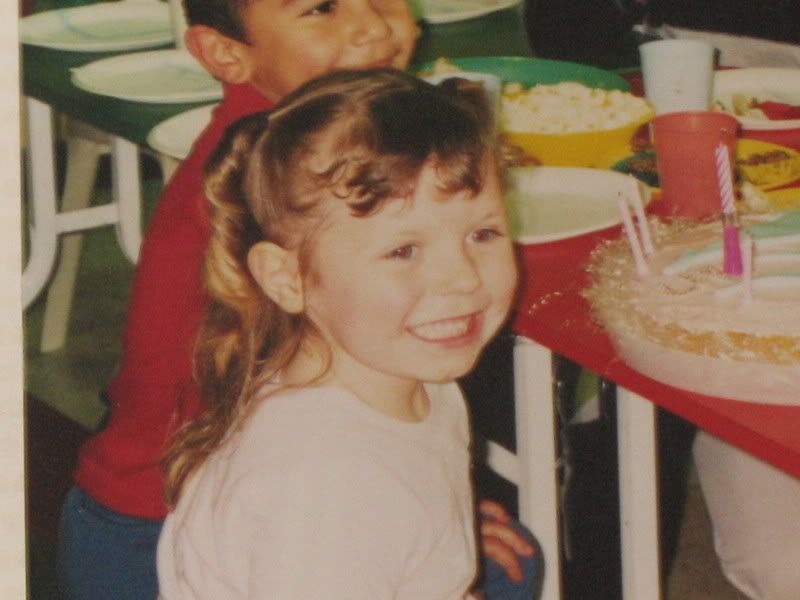 Here is Megan at her 5th birthday party. This party she had invited all boys something that she would never do now hehe. Two of the boys were her boyfriends at the time. Perhaps she got that all out of her system then because now she doesnt really have an interest in boys except to make fun of them. I know all to well this could change at any time hehe.

Well that is just a little glimpse into my Megan. Happy 14th Birthday Megan! You've certainly made it an interesting, hilarious, surprising ride. I love you to pieces.