My friend Beth and I went on our yarn field trip on Friday. It was so much fun. We definitely have to do it again. It was like Nicole heaven. Not only was there all this beautiful yarn but they sell beads and jewellery making supplies so I was in love with all the beads as well. To top it all off there was unlimited coffee. They also have other knitters stuff and great little present ideas like pottery and local honey. If your in the Upstate New York area you need to check out Imagine in Bemus Point. It was so so hard to pick out what to get. We ended up being there for over 3 hours. We sat and chatted for a while and generally took our time because none of use was in a hurry to leave. I have taken photos of the stuff that I purchased. Above you will see the brown heathered Cascade 220 wool that I thought might make a cozy felted bag. I just love the colour and so many ideas come to mind with that colour.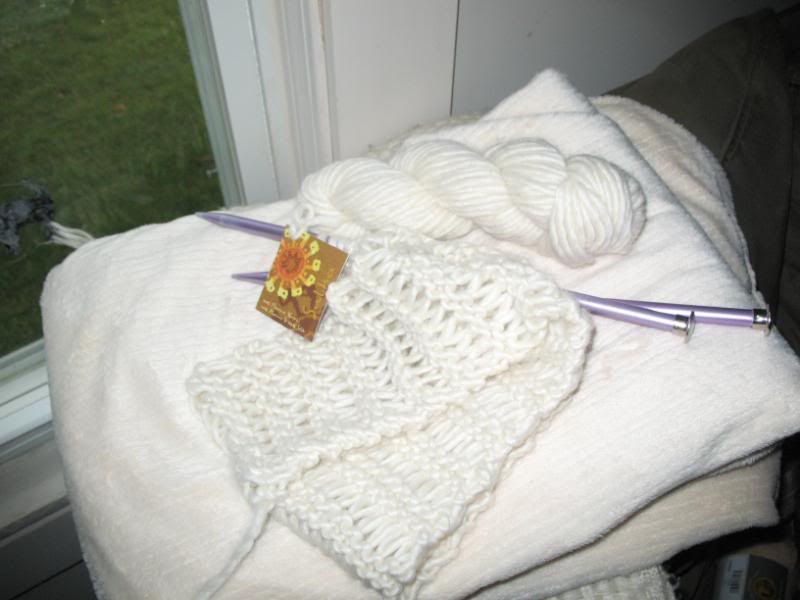 I decided to buy a little something for myself so I got this cream yarn to make a chunky scarf. As you can see I couldnt wait to get started on the scarf. I had to restart this scarf about 10 time before I came up with the right type of stitch and amount of stitches to look how I want it. Once that was all sorted out it took me no time at all. I finished the scarf on Saturday night and wore it today. This yarn is made from merino wool, alapaca and silk. Its very soft, light and warm. It creates instant heat when it touches your skin so that should be good in the winter. It came out nice and long which is the way I like them.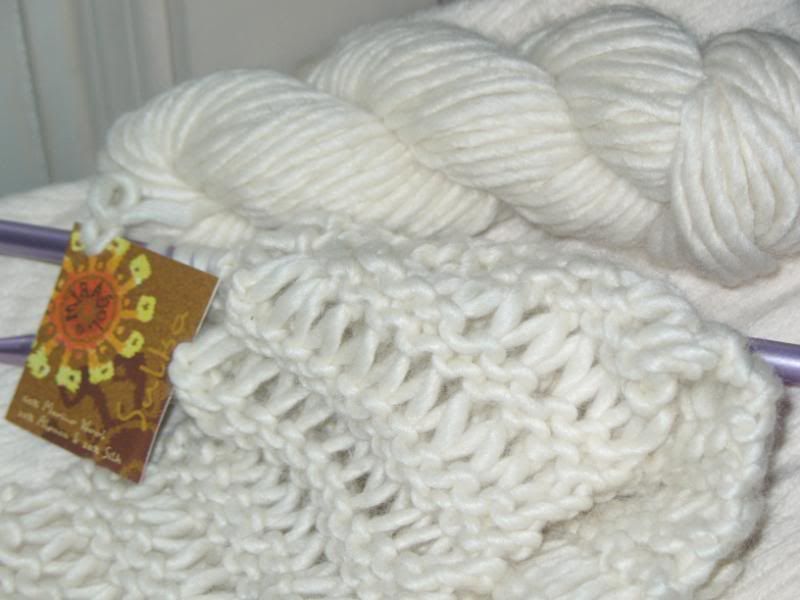 I just had to buy these beads. Arent they so cute. I am going to make a necklace or something for Megan for Christmas. She loves frogs and turtles. The little turtle bead was only $1.40 and the frog bead was only $2 which is a steal because its a handmade glass bead. Beth had to get one of each as well because she loves frogs and turtles. I will have to keep these guys hidden from Megan until Christmas.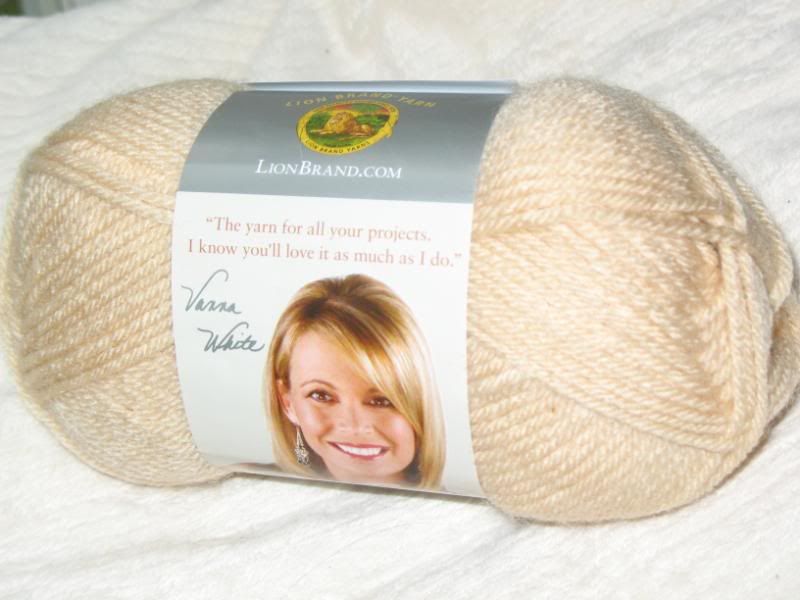 Later on that day we went out shopping and I popped into the craft shop. The bunny pyjama bag got picked up that afternoon and paid for so I had a little money in my pocket. I ended up getting the beige yarn above to use to knit a teddy bear.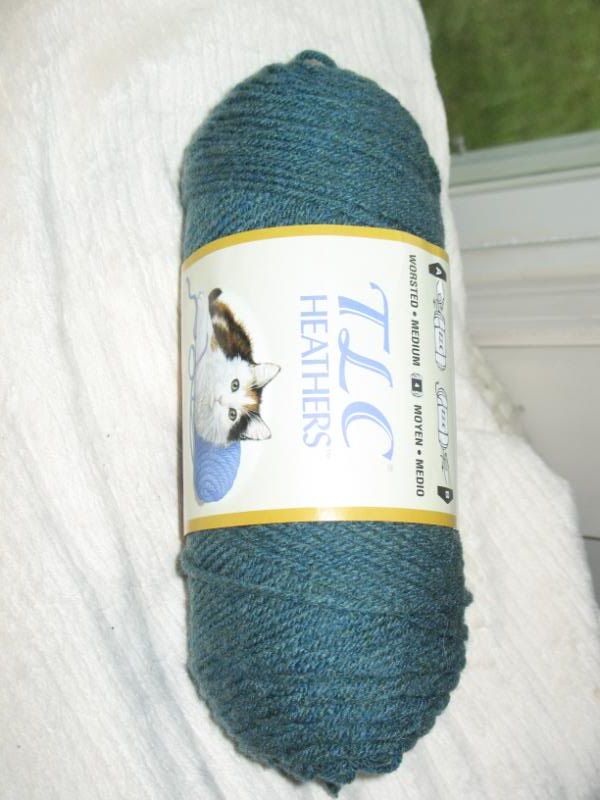 I bought this Teal heather coloured yarn to make myself some new socks because my brown and pink ones died. I plan on listing this type of socks in my store so I thought once the socks are done I can take a photo of them to put up as an example of that style. See it wasnt just for me but for the good of my store too hehe.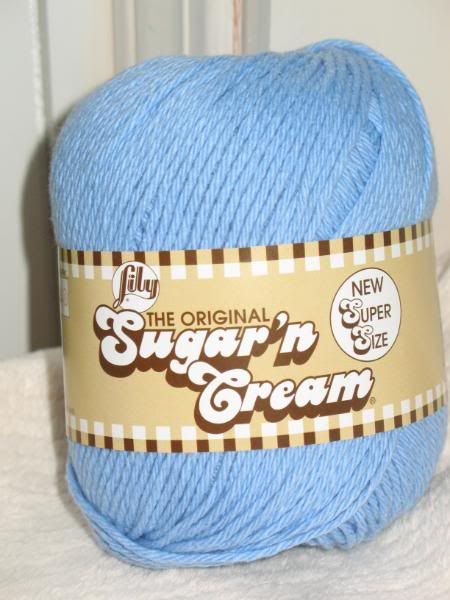 This cornflower blue cotton yarn was the original reason I went in the craft shop. I needed it to finished of a bag that I have been working on. I really want to see how its going to look when its all done so I got this to finish that project.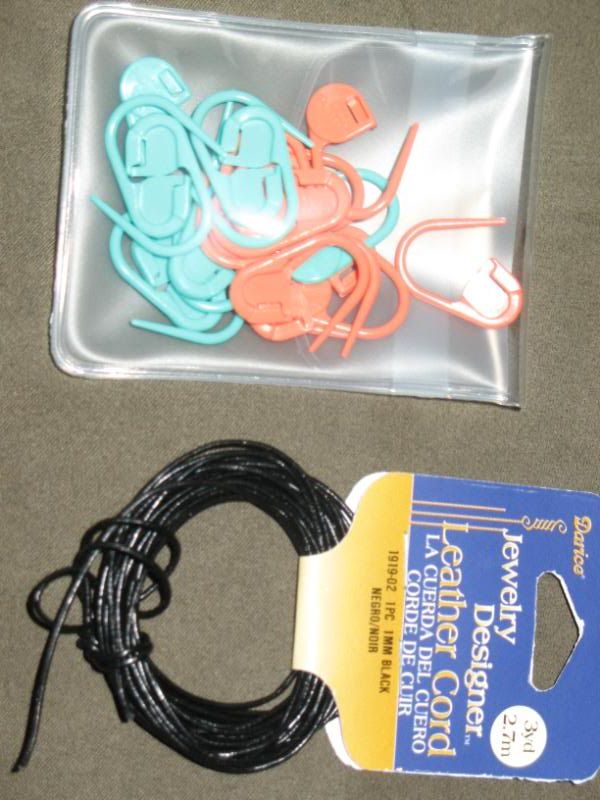 Lastly I got these stitchmarkers and this leather cord. The stitchmarkers that you can open and close were really needed because the ones that I can broke really easily and were just driving me crazy. The leather cord I got to make the frog bead into a necklace for Megan.

So it looks like Friday was a very crafty day. I am having lots of fun with my goodies. Its keeping me well occupied, not that I wasnt already hehe.

I think this week is going to end up going fast. On Tuesday we have an Honours Dinner at the school for Megan because she was on the Honour Roll 4 times last year. On Wednesday I have Mops and Victoria has Girl Scouts, on Thursday Megan has Girl Scouts and Friday is Halloween. I will be going to school to join Victoria's class for their Halloween party and see the parade. Later that night we will go Trick Or Treating. Fingers crossed it will at least be dry.