I have been knitting myself a pair of socks. I picked this yarn and colours because I like pink and brown together and I thought I would have just enough for a whole pair and use up some stash. Apparently I calculated wrong hehe. Here you can see I have one sock made and this is as far as I got on the second sock. I will have to take a bit of the pink with me when we go shopping and see if I can get more so I can finish my socks. When I tried on the finished one I didnt want to take it off because its very comfy and cozy. I looked kind of silly walking around with only one sock on though. I will just have to be patient.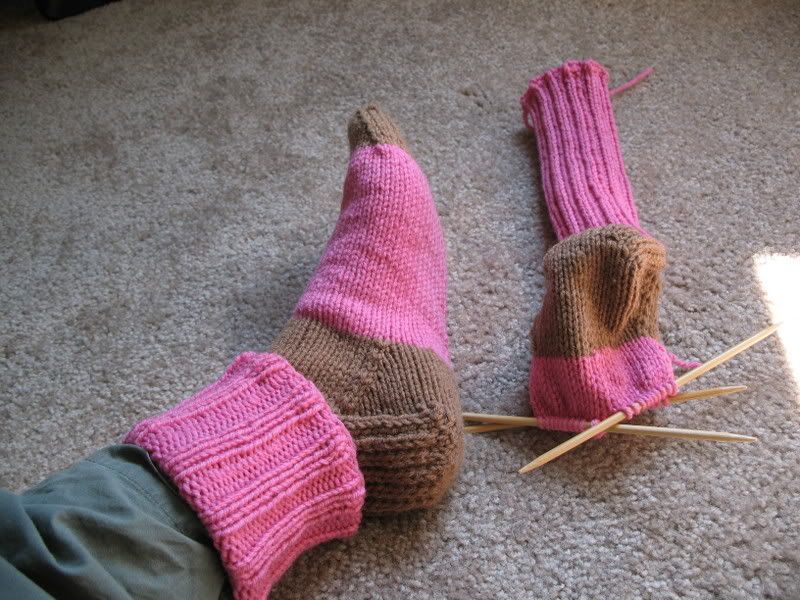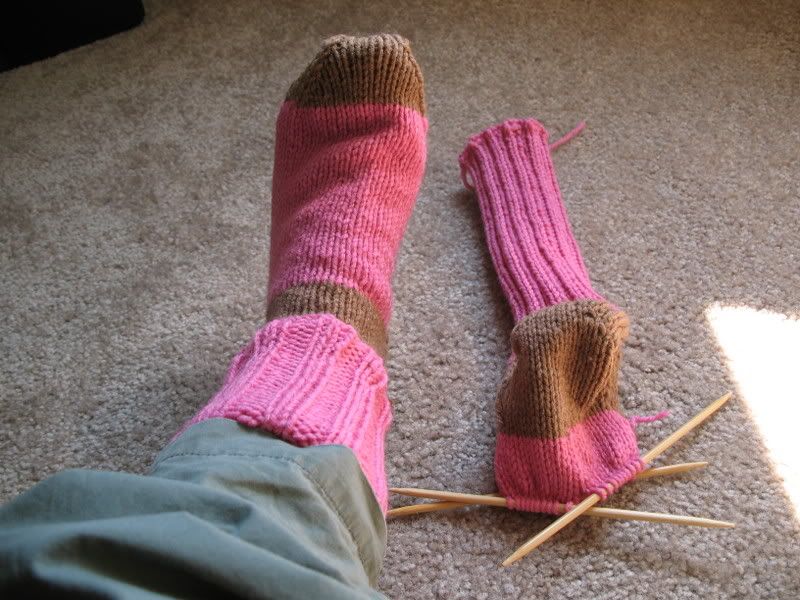 A couple of weeks ago I purchased the rest of the watermelon yarn and finished off Olivia's Kimono cardigan. The other day I found a spray bottle to use so I am in the process of blocking the pieces. I ran out of pins so all pieces are not being blocked at the moment. I will definitely have to buy more pins. I have my fingers crossed that it will turn out nicely in the end. It still doesnt look very interesting yet.

Tomorrow I have my knitting group meeting. This is the last meeting that I will be able to go to where Megan can babysit Victoria for me because she is back to school in about a week. I will have to try and enjoy the quiet as much as possible. My only trouble is with running out of yarn for my socks today, I havent got a project to take with me. I will have to look around tonight and figure out what I am going to work on. It feels like I have just been plowing through these projects that I am wanting to knit. My issue as always is finishing off the little details. Its always those last little things I just cant seem to get done.