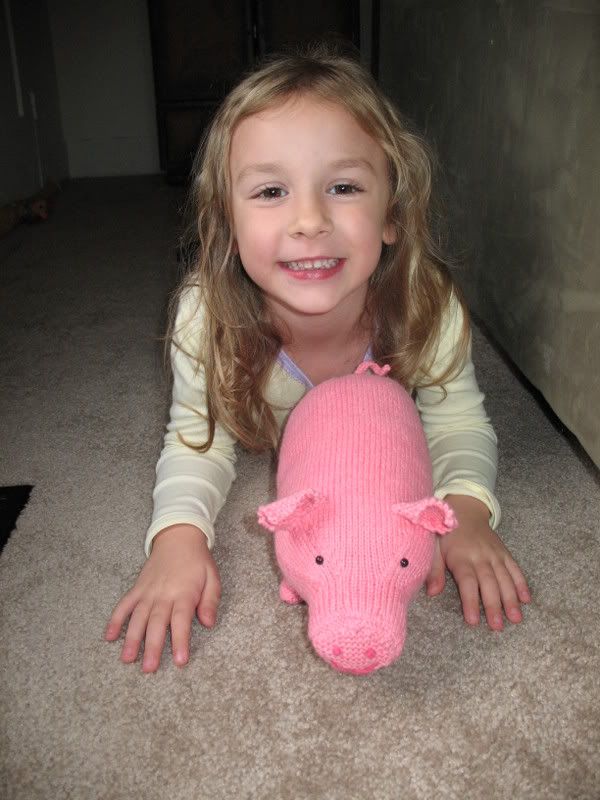 Megan loves her piggy Wilbur. I think he is snuggled in her bed as we speak. Tuesday afternoon I finished Victoria's pig. She has not put him down since. Everywhere she can take him he has been. I have to buy some more stuffing and try to restuff one of his front leg without undoing the seam because likes to carry him by his front legs and has squeezed the stuff out of one leg hehe.
And what does she call this piggy? Why Fluffy of course hehe. Apparently he is so soft and that is why he is called that.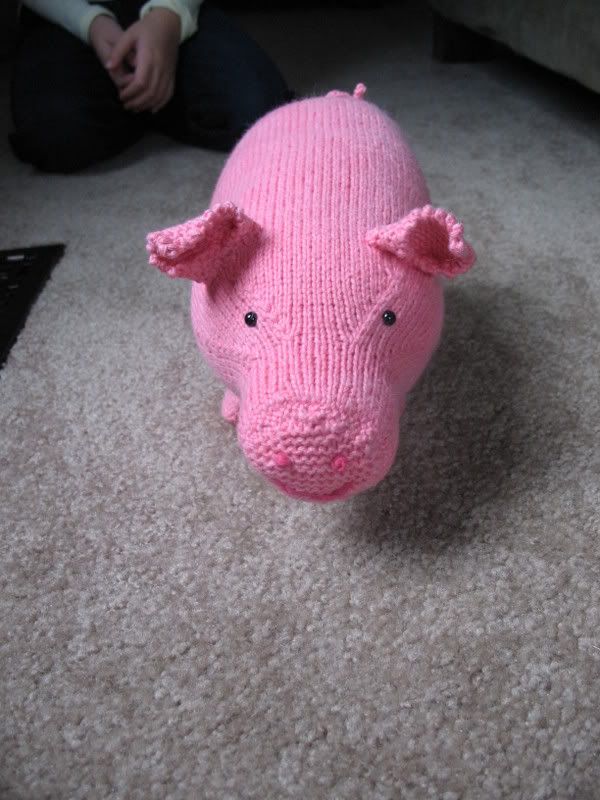 I used safety eyes for this pig because the stitches were tighter and I knew they wouldnt fall off this one. I like the safety eyes better than the embroidered eyes.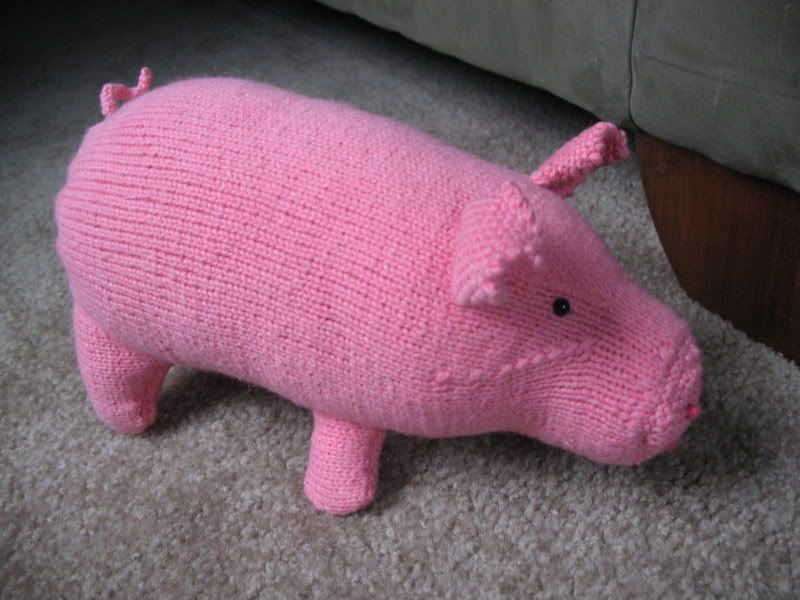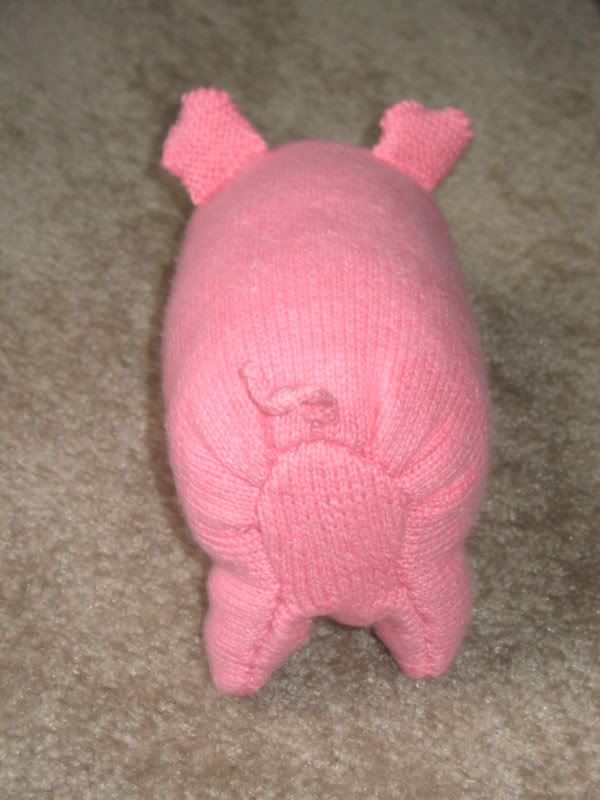 This guys tail holds its curl a little better than the other one which is always a good thing. You've gotta have a good curl on your piggy's tail.

Now that I have made two pigs in a row I need a little break from piggy making although I see more of them being made in the future. I am working on the last part of the order for my friend Natalie. A bunny pyjama bag that is cream with red features. I have been working on this on and off for a couple of weeks so most of the body is done. This isnt needed until November so I have a good feeling it will be done in time.

The navy blue and lime green cotton monkey went off to be in his new home last night. He waited patiently and his day finally arrived. I hope his recipient falls in love with him.

Wish me luck as tomorrow Megan has her sleepover night tomorrow to celebrate her birthday. I think there will be 4 of them including Megan. It will be a night of pizza, munchies, Disney Scene It, Twister and movies. Oh and you cant forget the many giggles. Joe is usually at work when this stuff has happened in the past so he will be experiencing his first crazy sleepover. All us girls against one boy. Although he told Megan he wants to join in which Megan has said NO WAY!! hehe. It should be interesting.