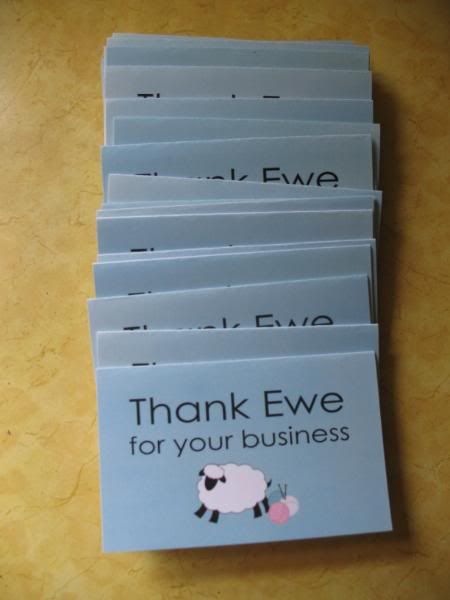 I got lots of exciting packages in the mail today. One was even a surprise package which is always good. I got my Thank You cards that will go to my customers. They came out just as I had imagined. The wonderful Bitsy Creations on Etsy made them for me. They even have the website printed on the back of the card. The design of the card was done by McPrincess Maree on Etsy as well.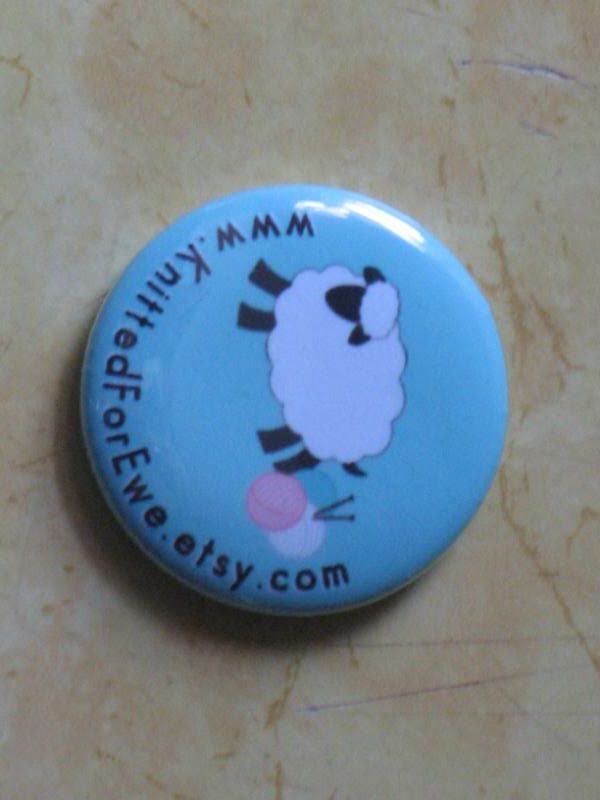 I also got my promotional stuff from Donna Pool today. Its so cool to have my very own badge and magnet. I can just see Megan wanting these when she sees them. The badges are little 1 inch badges. I was worried about the writing being easy to read but these look perfect. Just what I wanted.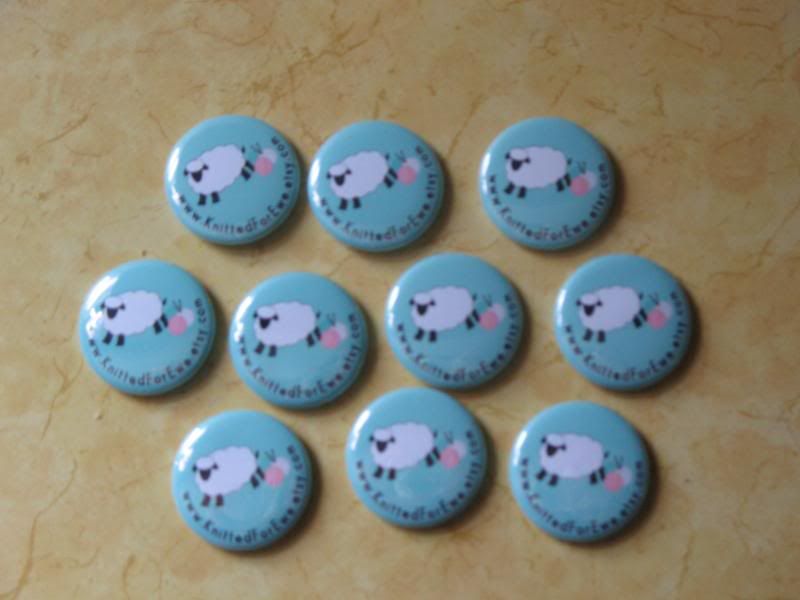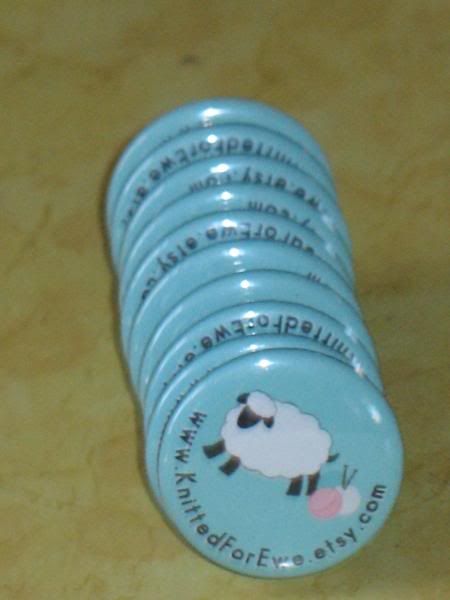 Here is the stack of magnets that are the same size as the badges. For such a little guy the magnet is really strong. They came out even better than I thought they would.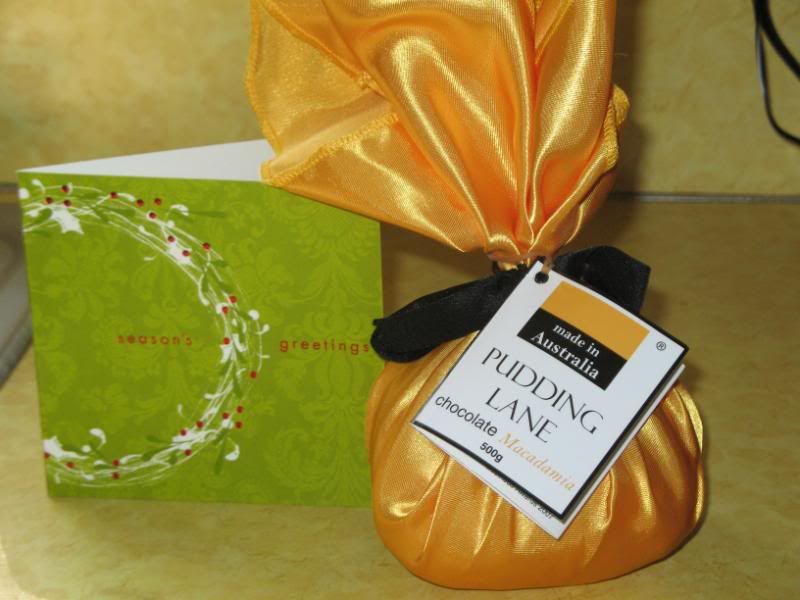 The surprise package came from my sister. I had no idea she was even sending anything. She decided to send us a little pre-Christmas treat of Christmas pudding. I havent had one of these in a long time. My mum use to make them for Christmas and hide coins inside them and it was considered good luck if you got a coin. If I remember right we would drizzle cream over the top of the warm pudding. I dont think anyone in our house has tried this so it will be a new thing for them. Im not sure if Joe will go for it but my girls will try anything once, most of the time. So Thanks Big Sis for the surprise. She is suppose to be coming to visit us this Christmas. She is not much of a Christmas person and we are so she is hoping we can turn her from Grinch to Christmas Elf. We are up for the challenge hehe.