I took alot of photos over the weekend and this has been my first opportunity to post them. You can only post 5 photos at a time so I will have to do multiple posts to show them all off.

The Homespun yarn I got last weekend to make a shawl for one of Megan's Girl Scout Leaders. I gave one leader an MP3 player and I am making Brenda a shawl because she has been wanting one of these for ages. Im not sure if you can see all the colours in this yarn. Perhaps if you click on it you might. It is sort of brown with flecks of blues and greens in it. Its interesting to look at. I am almost done with the shawl. Megan is staying at her house tonight and I will seeing her hopefully tomorrow so I want to have it done by then. Fingers crossed I will.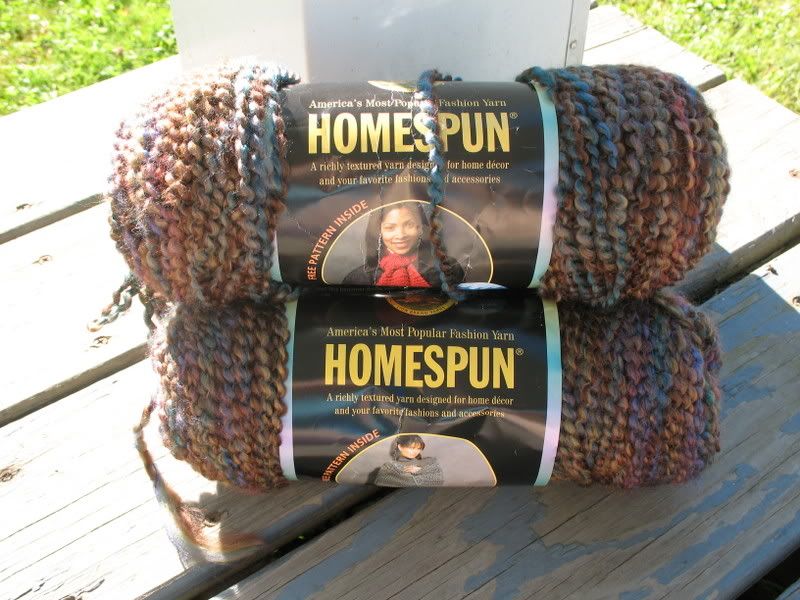 This is just a shot of a knitting a bag I have. Its not actually made for knitting but I bought it for that reason. I got it from Samaritan house for 50c. Its actually from The Gap. Its grey felt on the outside and if you look at a couple of pictures down you will see that it has pink suede and a little pocket on the inside. Its perfect for holding little projects and keeping everything together. I just recently started collecting badges. I have 3 Beatrix Potter badges that I got for my birthday. I just love Beatrix Potter and an I love Bloo badge because Bloo from Foster's Home For Imaginary Friends is the coolest cartoon character ever.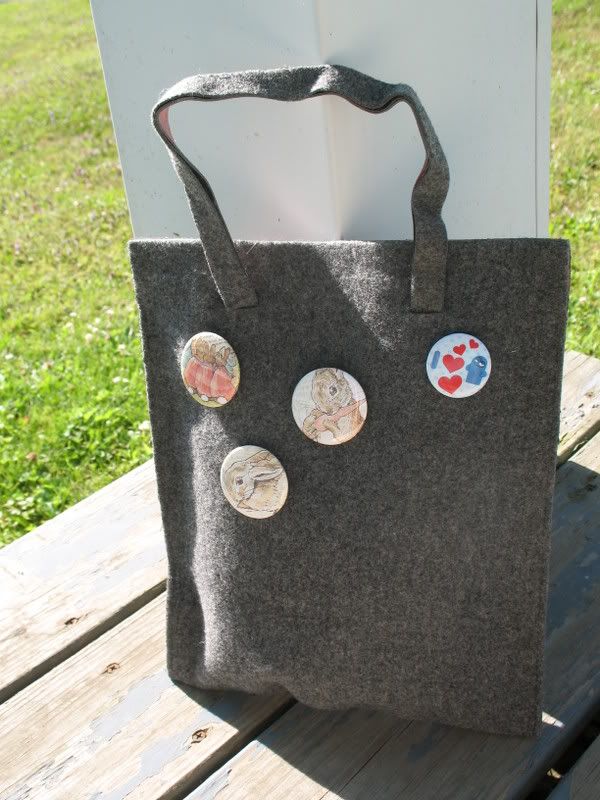 This photo is of the bag that is in the process of being knitted in the Moss Green Merino wool that I got with my Etsy order. It is just so soft and I love the colour. I would love to get back to knitting this as soon as I can.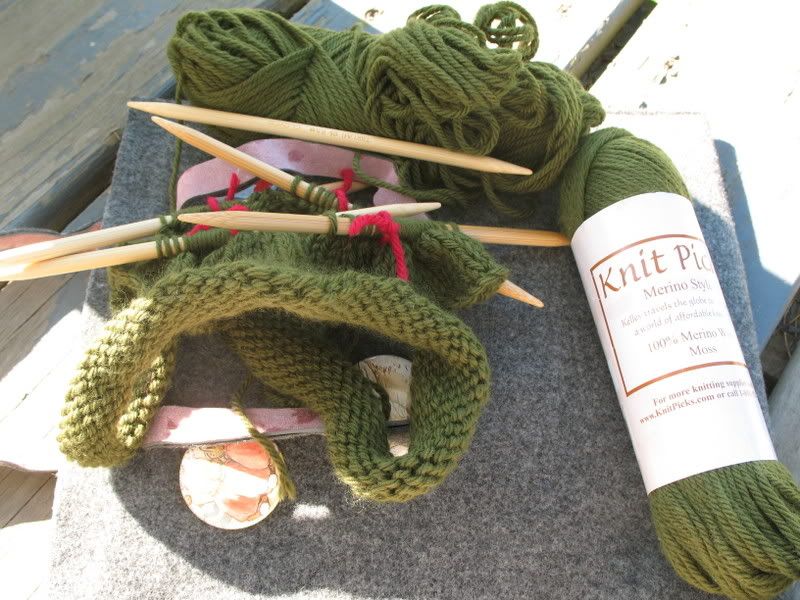 Here is the inside of my fancy bag holding my green bag. This was a good second hand find.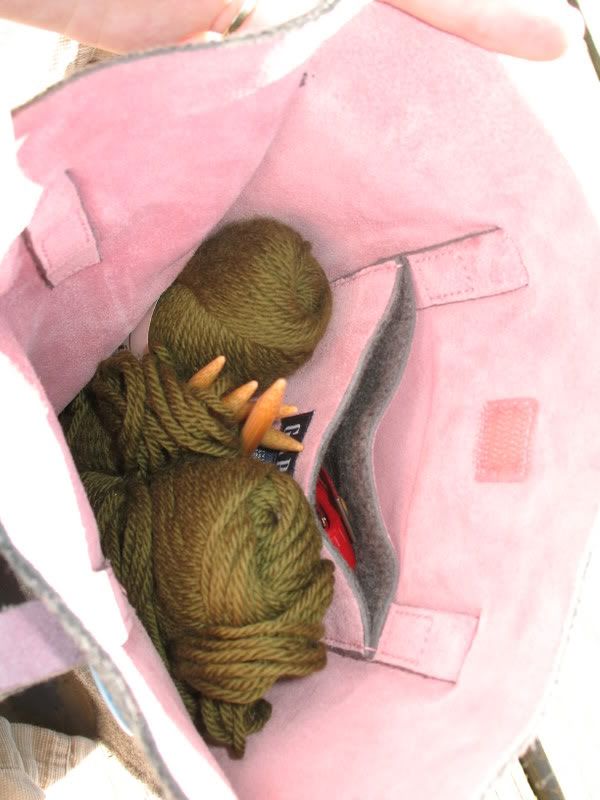 This is the yarn that I bought that came with the Merino wool. This is going to be a cable messenger bag when I get the chance to start it.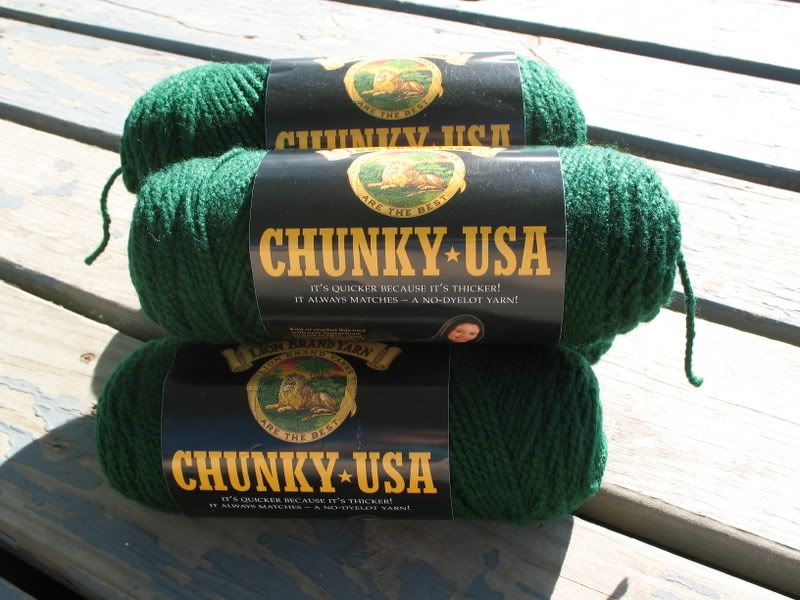 Well thats all the photos right now. I just have to get Victoria into bed and then I will write a new blog with photos. She is such a snail but hopefully it wont take long.