I have been getting into a bad habit lately where I have been starting alot of projects. I dont like having a bunch of projects going at once because it seems to make them take longer. Two at a time seems to be a better way to do it but at the moment I probably have about 4 or 5 in the works.

I am currently working on a felted bag using a new technique that I got from a magazine article someone gave me. Instead of unravelling a woollen knitted jumper, you just put the whole jumper in the wash and felt the jumper. Once it is fully felted you can cut out any pattern or shape you want. So this red jumper below is in the final detail stages of being a bag. So far its not turning out to bad. I have been wanting to embroider some poppies on something for some reason and thought, perfect, this is red and so are poppies so that is what I am doing right now. I will post its transformation when it is completed. I am hoping this will be by the end of the week.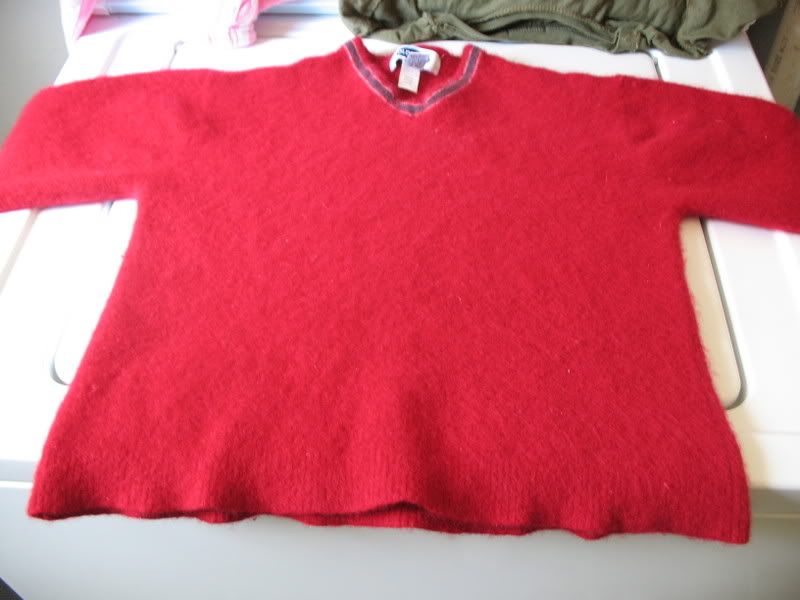 The picture below is the unravellings from a 100% wool cardigan I bought for about 25c a few weeks ago. It is going to be turned into a felted bag. I am dying to get to this project because I just love this sage colour. If I do it right this bag is going to be really cool.