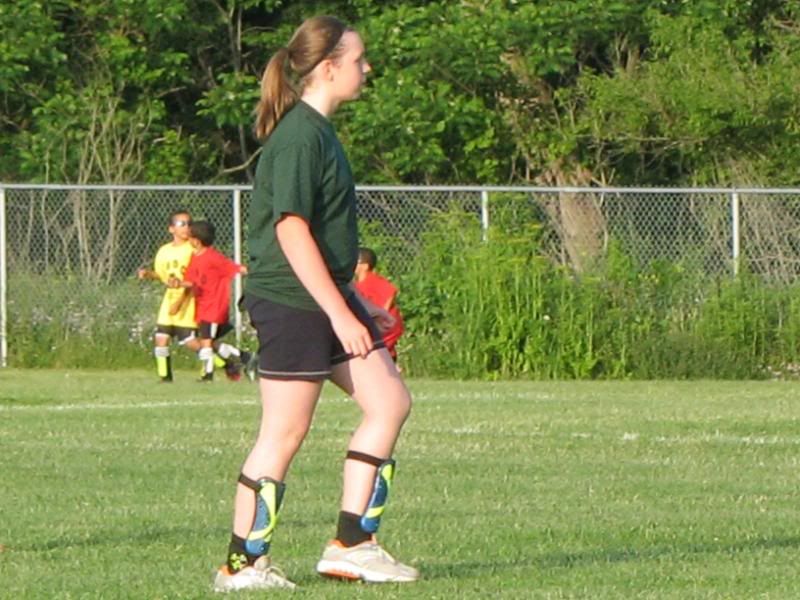 The girls had their first soccer games last week and did really well. Here are some of the pictures that I took of their games. Today we had to go out and get Megan some new shin guards and some soccer cleats because it turned out these shin guards are too small and the sneakers we got for her to wear for gym and basketball not so good for soccer hehe. Now she is all decked out in Adidas soccer gear. Im sure she cant wait to play now.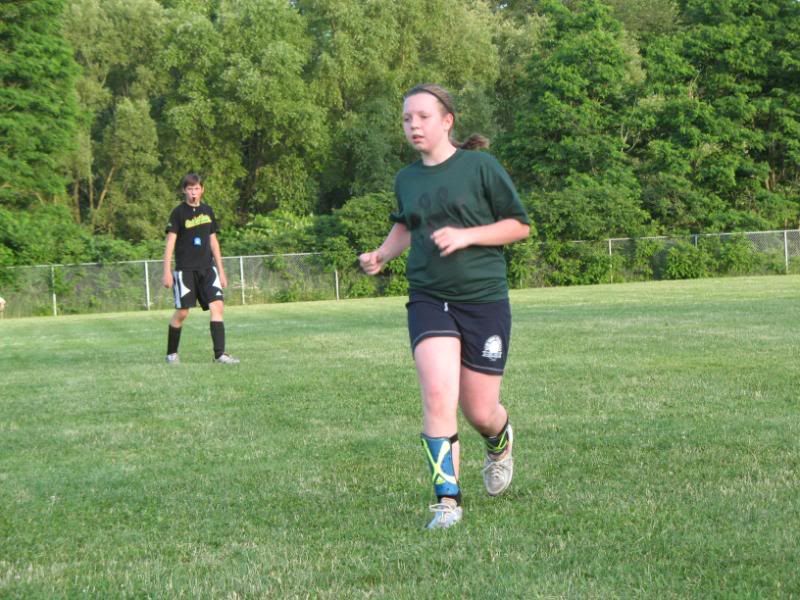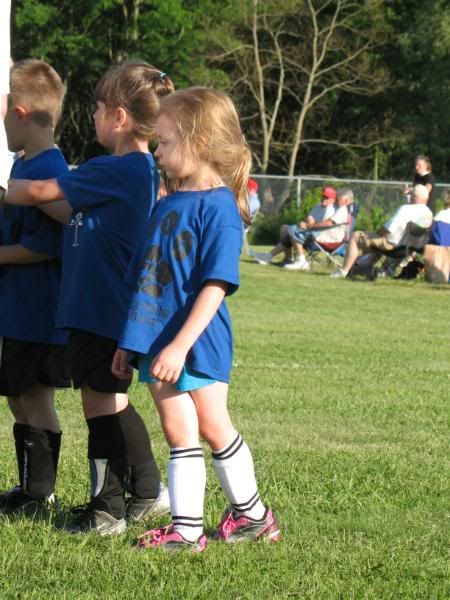 Doesnt Victoria look so cute in her little soccer gear. Apparently her soccer cleats make her gallop and jump alot which is what she did alot of the time during her game. Oh and they must make her chat non stop to her friend Ashleigh too hehe. Hopefully it wont rain tomorrow and they will get to play again.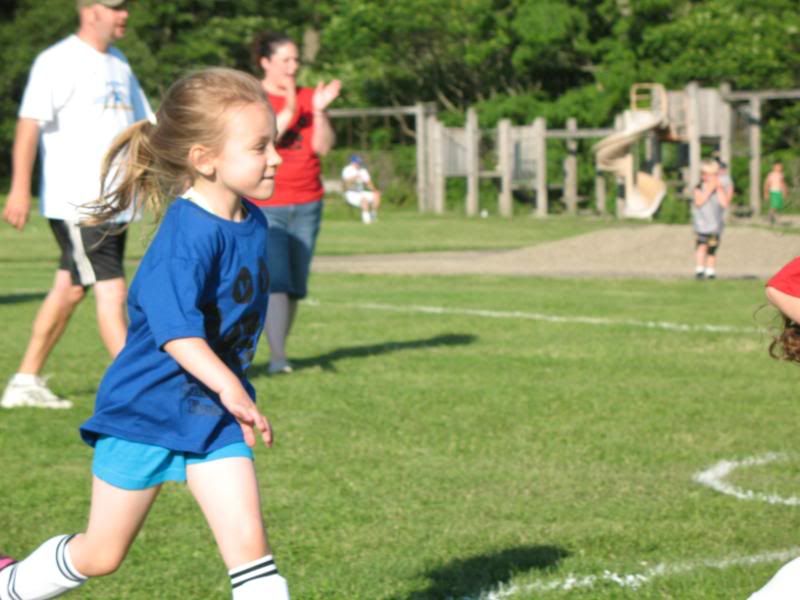 Here is the little turtle that I made last week. Actually this is the second turtle I made because after showing Megan's turtle to one of the librarians I had to make her one. She is a big fan of them too and wears a turtle necklace all the time. This is the twin of Megan's turtle. Victoria has asked if I can make her one in Spiderman colours.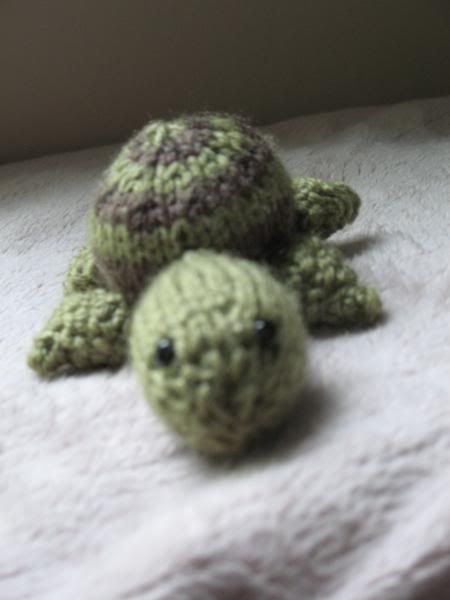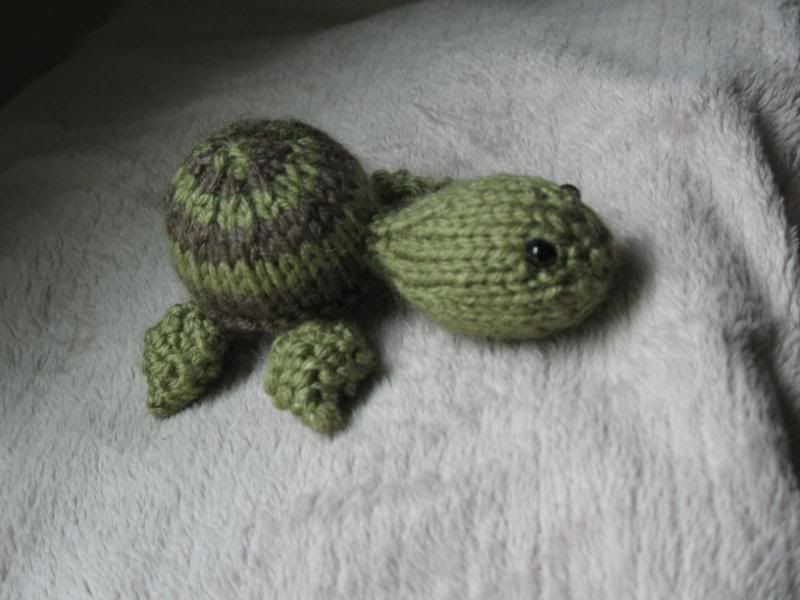 I am currently working on another toy from the order of three that my friend placed last month. They arent due until about October but I thought I would get them done now seeing how I had the yarn all ready to go. This time a I am knitting a monkey out of cotton. He is navy blue as the main colour and lime green as the contrasting colour. Its always interesting when you do custom orders because people put ideas together that you might never try and alot of the time they turn out really cool. This little guy is almost done. I think he needs a head and some ears and then he needs to be all sewn up.

This weekend was the 4th of July. We have never ever done anything for the 4th of July before so this year we decided to go to this place called Midway. Its an amusement park. Its apparently the oldest amusement park still running in the state. It has lots of rides for little kids like Victoria and stuff for big kids like Megan. We had a really good day. Megan ended up seeing two of her really good friends and spent half the day riding rides with them. One of them has a little sister who is friends with Victoria so that worked out well. We even ended up taking one of Megan's friends home to stay the night. At the end of the day they had this big fireworks display which was really cool. We all ended up having a really good day and I think it needs to become a 4th of July tradition.

This weekend we are off to another amusement park called Waldameer. We are going to Joe's summer work picnic which means lots of free food and lots of rides and fun to have. The girls got new swimming costumes to wear to go in the water park. Joe and I have to get some this Friday which I am dreading. I have always hated swimsuit shopping. Megan is bringing a friend with her so she can go ride crazy. It should be a fun day, fingers crossed it wont rain.