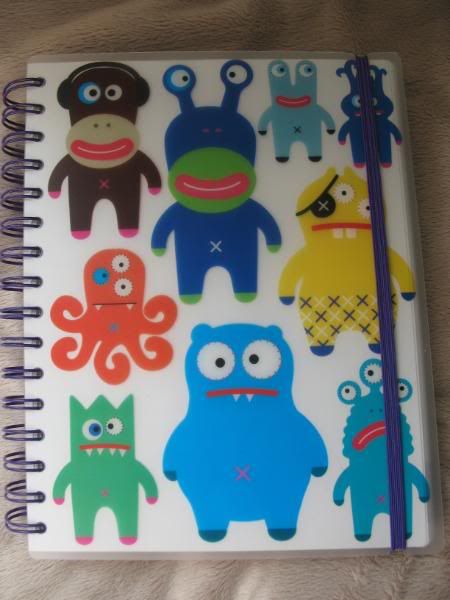 I finally bought my notebook to organize all my Etsy store thoughts and write down everything to do with my store. Isnt it just so cute hehe. I have figured out my store name and tagline and found a wonderful lady on Etsy who is going to design my banners and business cards. I still have some stuff to figure out but its coming together slowly but surely.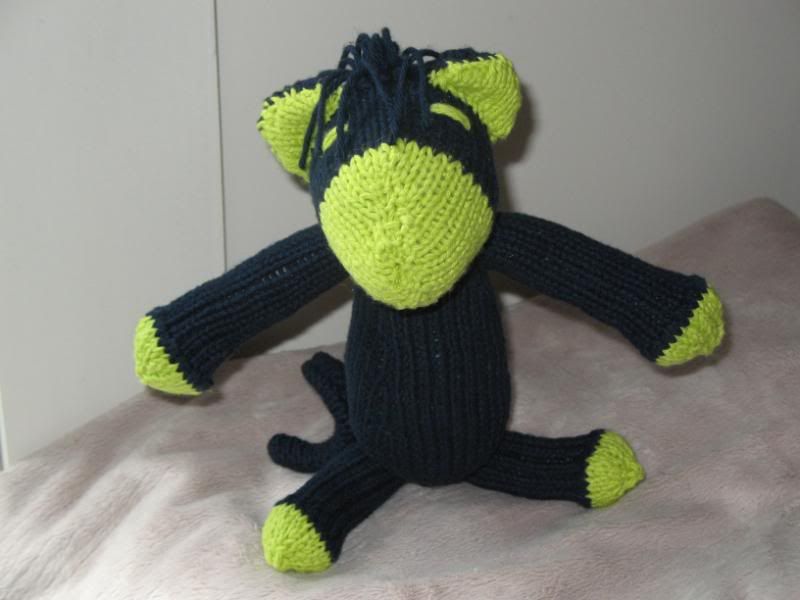 Here is the cotton monkey that I just finished for my friends order. I wanted to get it done early so I know they are ready for her when she wants them. She chose the yarn and colour combinations. I think he is quite funky. He will be going to a little boy who loves monkeys. I think he will like this one because the cotton makes him sooo soft. My only issue with how this guy turned out is his tummy is slightly overstuffed. I will have to watch that next time.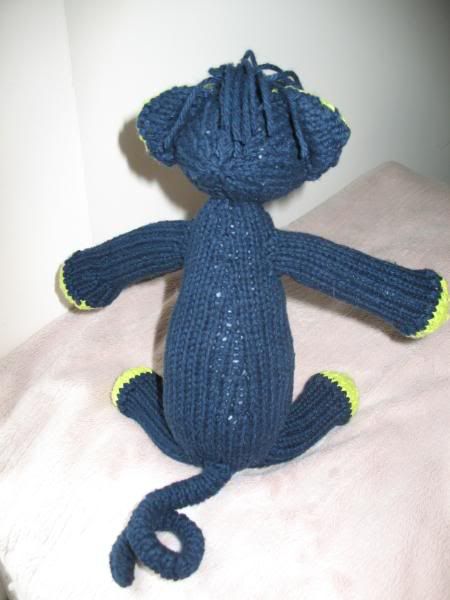 Here is his butt shot. I cant believe how curly his tail came out. It looks like a piggy tail.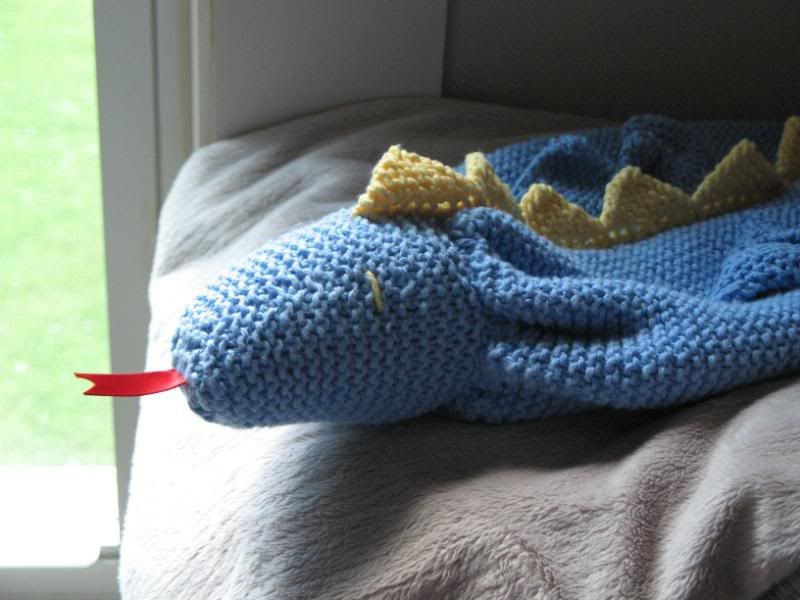 I also finally sat down and added the dragon's tongue to the pyjama bag. It came out better than I thought it would because we bought this ribbon that is for scrapbooking. I didnt realize at the time that it was self adhesive, this meant that I could fold it over so it is smooth on both side. It also means that it wont fray at the ends. I will have to remember this stuff for next time.

We have been super busy this past week with soccer. Some brilliant person decided that to make up for the game they missed near the 4th of July that they would play 3 games in a row this week. By yesterday the kiddies were very tired. Its a long evening when they play and we dont get home until 9.30pm. Thankfully we survived that and they now dont have to play until Tuesday. Megan is doing so well in soccer. Last night she made 4 goals and did a brilliant drop kick being goalie. She is very passionate about soccer. Victoria on the other hand is hard to watch hehe. She has no interest in kicking the ball. She just likes the running so she just runs with the pack and whenever the ball is at her feet she either just stares at it or walks away. She does like to be goalie and is pretty good at it so I guess thats something.

Tomorrow is the village wide yard sale. Its always fun to walk around and look at all the stuff and pick up some bargains. Victoria loves it because she got lots of toys last year. Fingers crossed it doesnt rain.