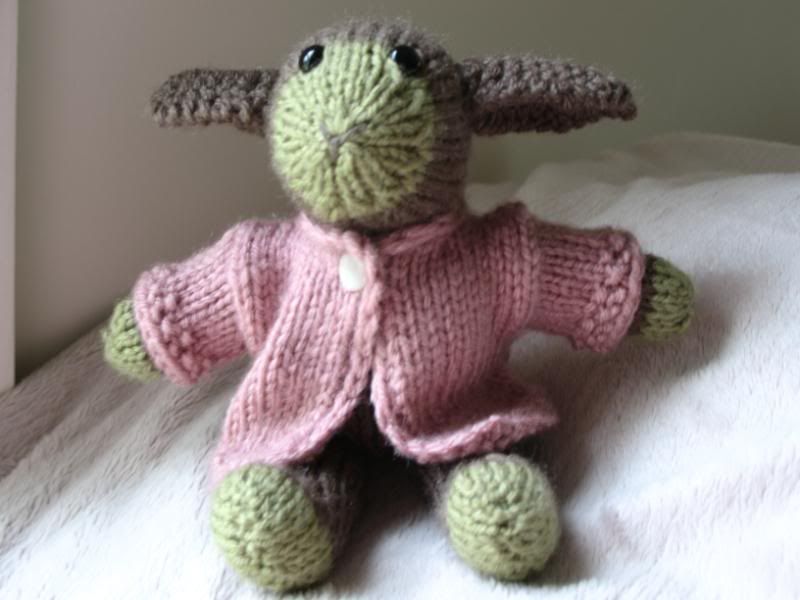 I just knitted this little lamb the other day. Isnt she just the cutest? The pattern is designed by Fuzzy Mitten who makes the greatest knitted toy patterns. I made the cardigan from another pattern that came with a teddy bear pattern as well. They were designed by Fuzzy Mitten as well. Victoria keeps trying to steal her so she must be good hehe.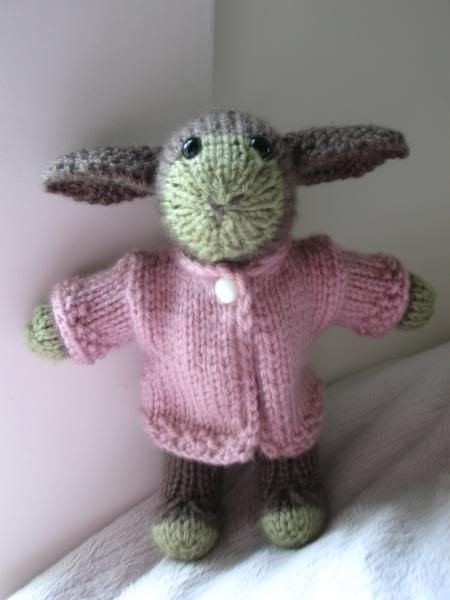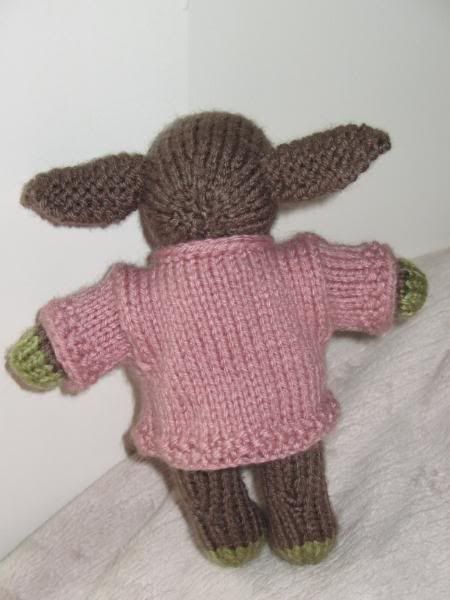 Here she is in all her naked glory. She's feeling a little shy about being naked for all the world to see.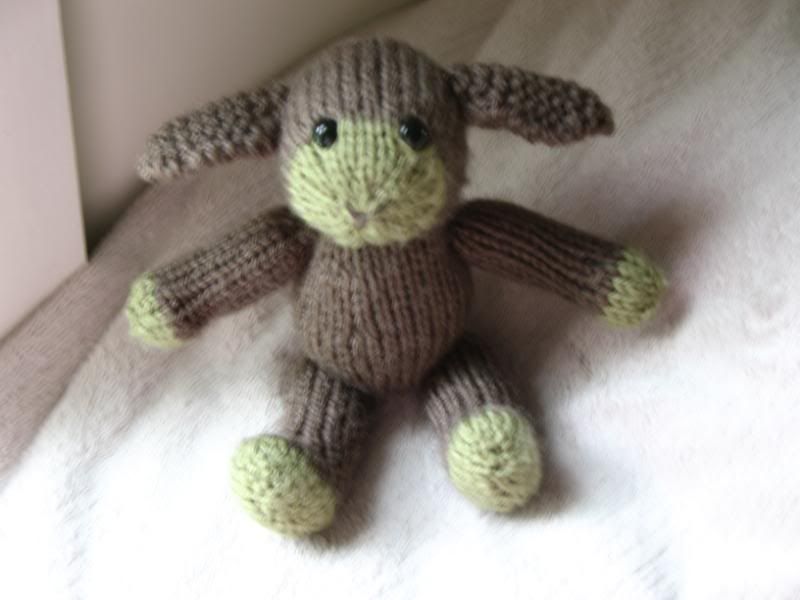 Here is the very important butt shot. Now you can see her cute little tail.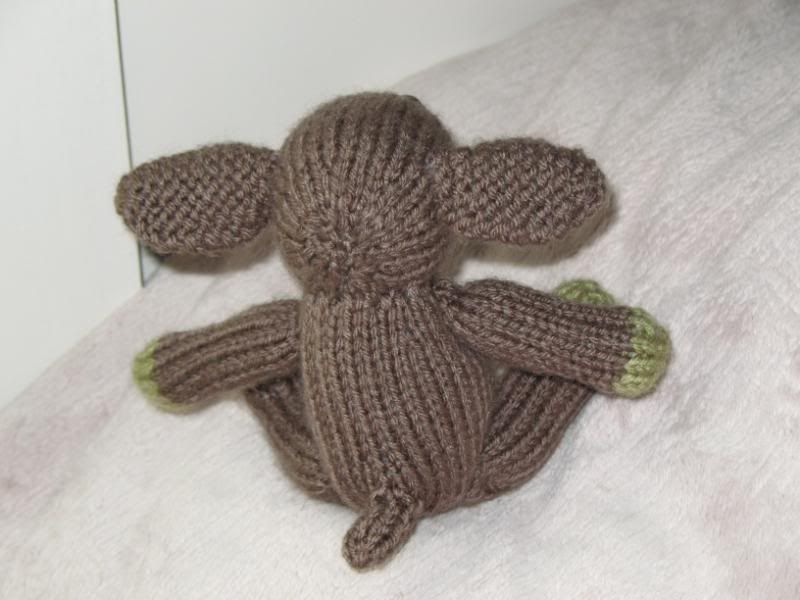 Here is the beautiful rainbow that was over our house the other day. Does that mean something special if you have a rainbow over you house.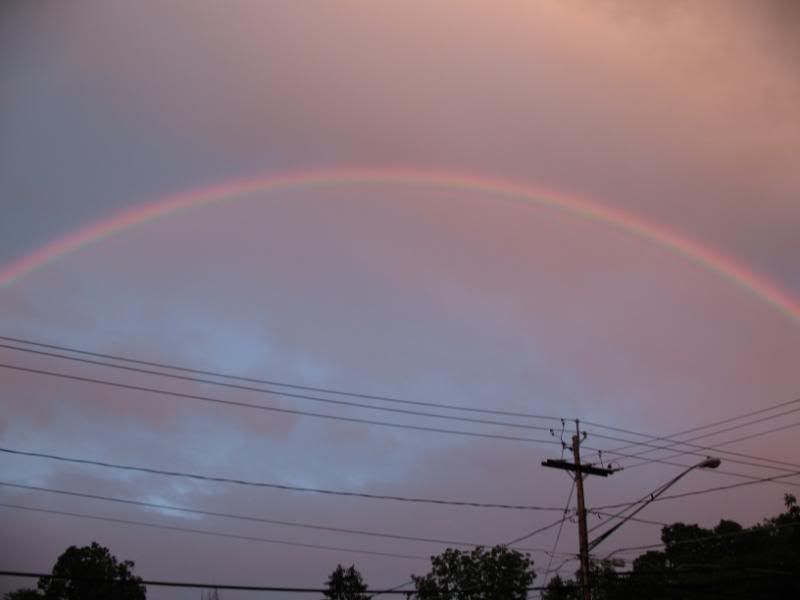 I like this shot because you can really see the colours and the little birdie on the wire is checking it out too.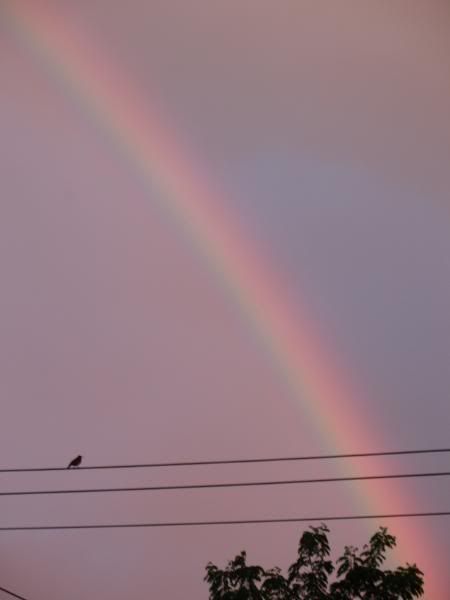 I knitted a little tiny turtle for Megan yesterday. I havent had a chance to photograph him yet. He came out just the way I wanted him too.

The girls had their first soccer game yesterday and did very well. Victoria did excellent for her very first game and Megan did really well after not having a chance to play for the last couple of years. Of course I took lots of photos but I havent loaded them up yet. Its been a busy day getting ready for the Summer Reading Program that starts next week.