Here is Mr Bun who was finished the other day. He just loves to be read to. Here he is learning all about Guinea Pigs. Please note on the right hand side of the photo that Ringo is enjoying the story as well.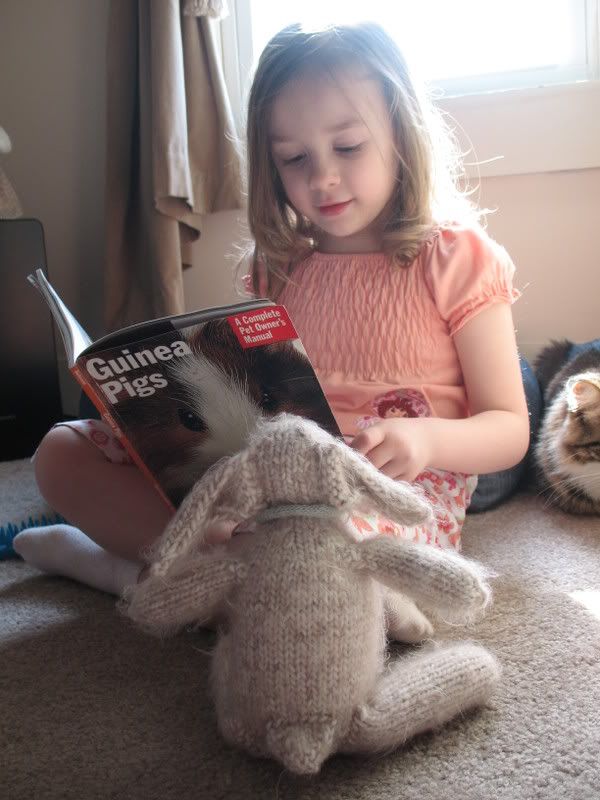 Now you can see Mr Bun straight on. Apparently he is a bunny of the 80s because he is wearing a skinny tie. Next time I try to knit a tie I will have to remember to put increases in it so its not so skinny.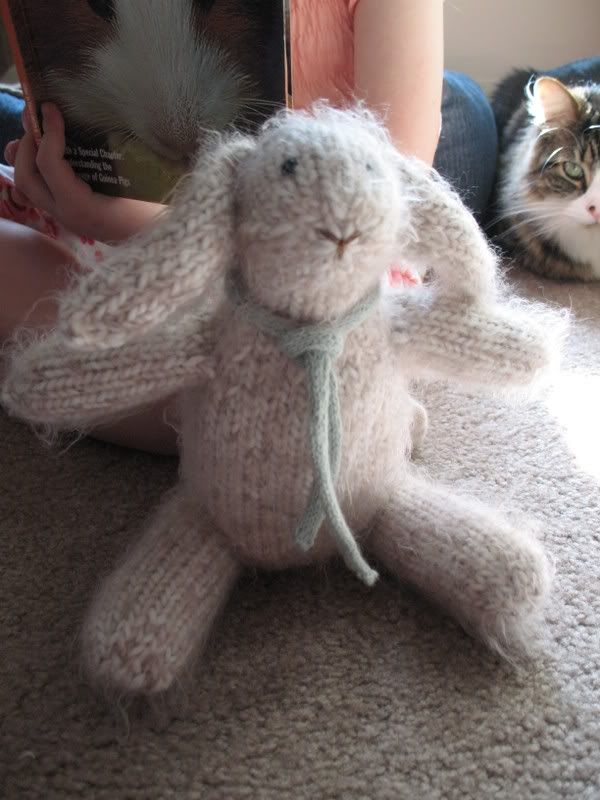 This photo helps to show off all Mr Bun's details. He is very soft and fuzzy and makes you want to snuggle with him. This was my first time using safety eyes in my knitted toys rather than embroidering or using buttons. I like the effect and they were quick and easy to put in. I think if I were to make this pattern again I would do the ears a little differently. I would turn them around the other way and knit another piece in a different colour to sew inside the ear.