I was finally able to sit down and take some good shots of our new little Hershey. Isnt she just the cutest, chubbiest thing? Dont you just want to snuggle with her?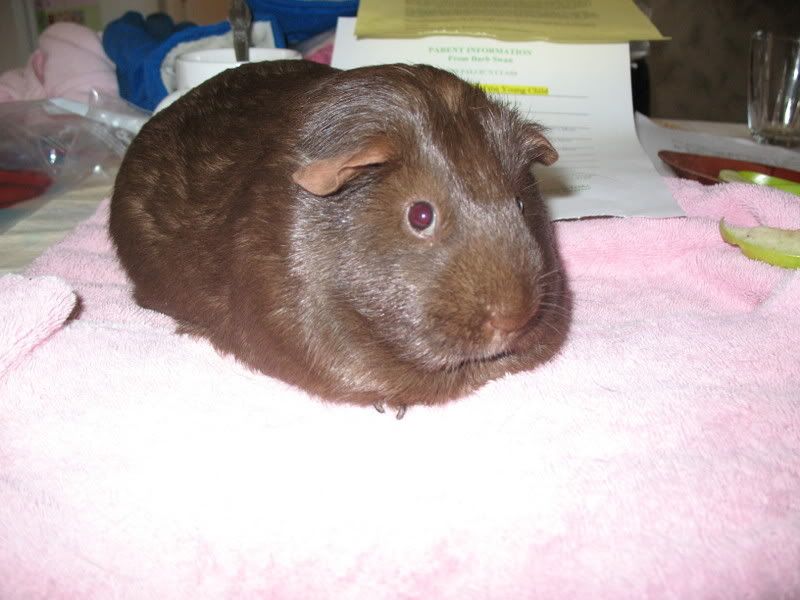 Hello! Kissy, Kissy!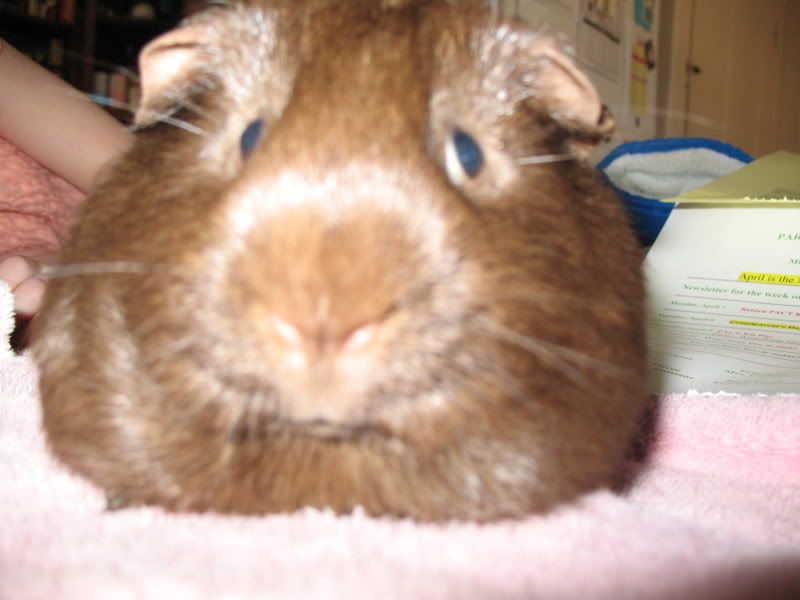 Munching and crunching on a granny smith apple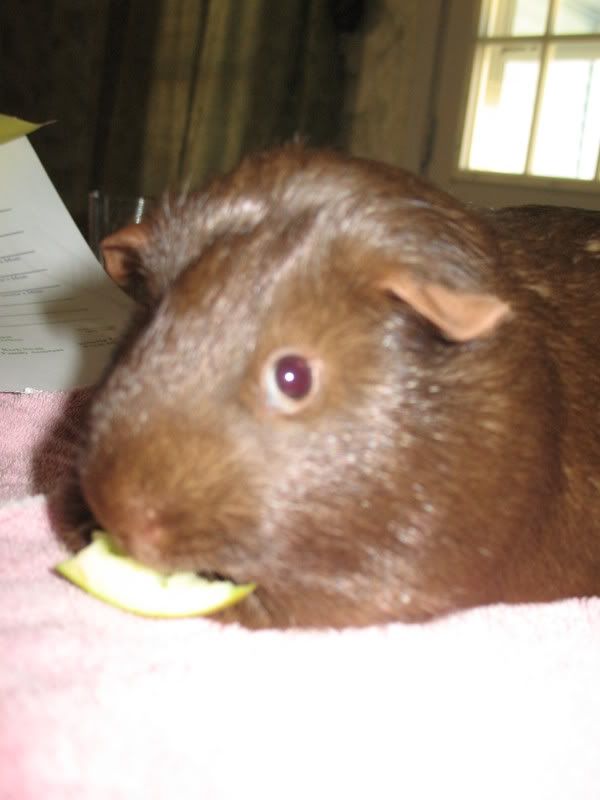 This photo shows you just how wide she is hehe.