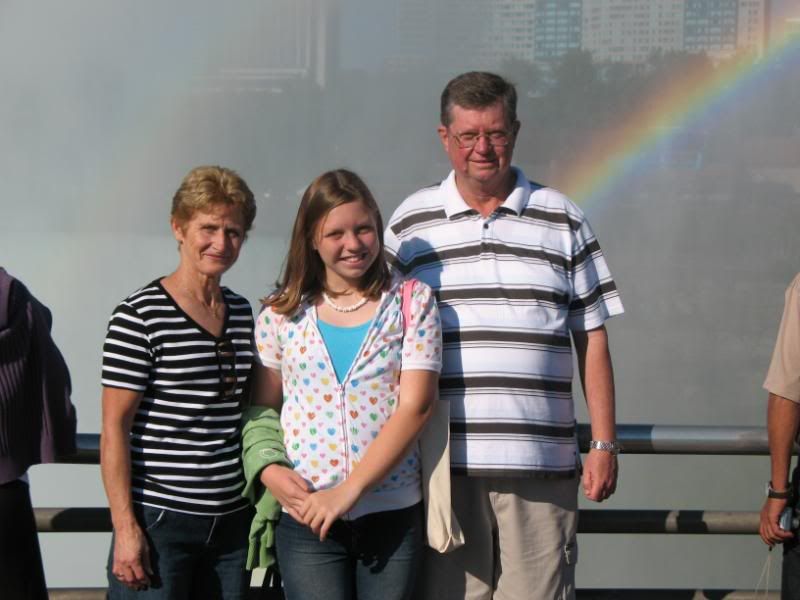 We did the big trek up to Niagara Falls on Tuesday to meet up with Megan's grandparents. It was really great to see them. I got this really nice picture of them all together. They couldnt believe how big Megan had gotten. Before they left Megan's grandma even thanked me for being a good mum. I was so surprised and choked up no words would come out. You just dont hear that very often and I could tell she said it from her heart so it meant alot. She even called Megan a beautiful young lady.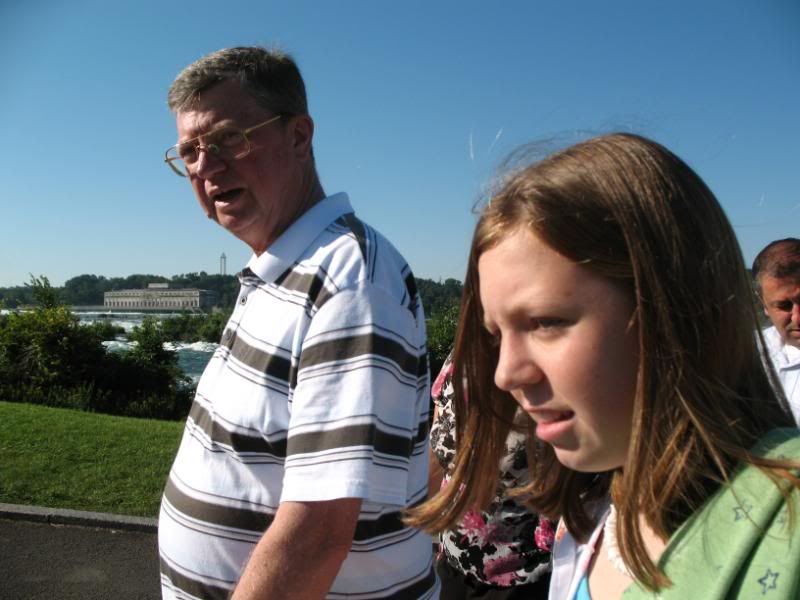 This is the photo that I realized when I saw it how much Megan looks like her grandfather. I had no clue until I saw it. Now I know where those cheeks came from. Its funny that everyone is always saying that Megan looks just like me but no one knows how much she resemblance she has with her dad and his side of the family.
Here is my postcard shot of one of The Falls. We went on perfect weather day.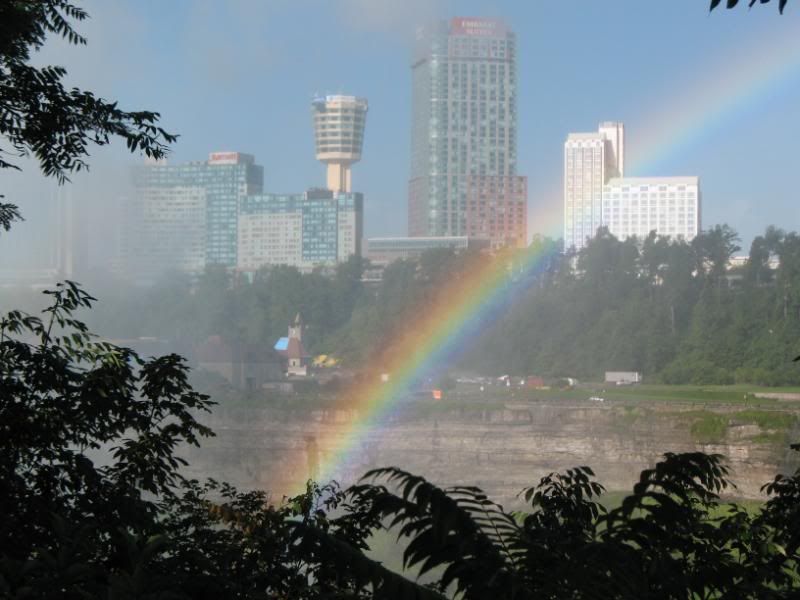 This rainbow comes from the mist of the horseshoe part of the falls. Victoria wanted to know where the Skittles were because she wanted to taste the rainbow. I thought she was joking at first but then realized she was kind of annoyed that she couldnt find any Skittles hehe.
Megan admiring the big waterfall.
Just to throw in a little more photos, here is Victoria on her first day of Kindergarten. She was very excited.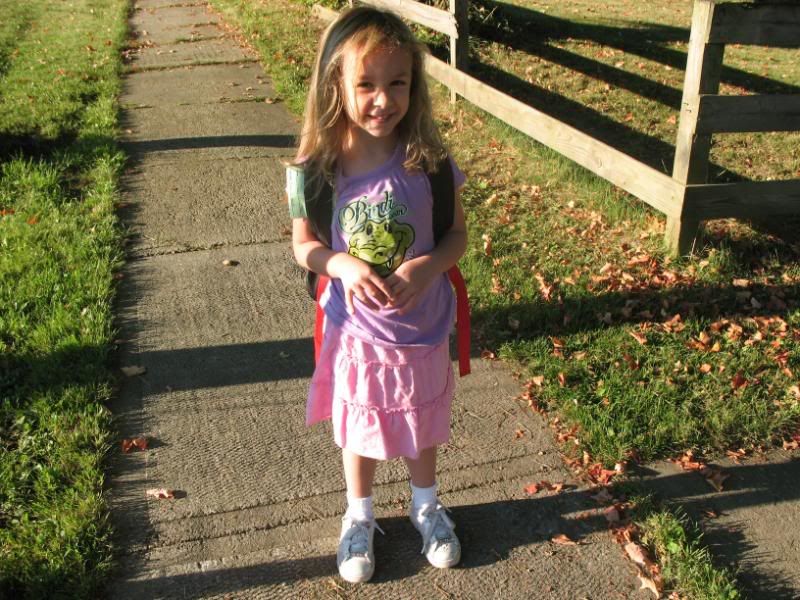 She came home and told us all about it. She spent the afternoon singing us the new song that she learnt, The Wheels On The Bus. They are still on half days this week but next week is full days. We will see if she still likes it once she experiences the long days at school. Oh her best friend Ashleigh came to school with her new Spiderman lunchbox, guess who wants a lunchbox now hehe.