Today I put the final faces on the bunny egg cozies I have been making for Victoria's class. The light blue ones are a little hard to see because the colour is so light to photograph. The other shots were taken without a flash but if you click on them I thin you can see the details better. I ended up having to make 13 instead of 12 because while making them Victoria asked if she was getting one as well so I made one for her so she wouldnt feel left out. Now all I have to do is buy the eggs to put them on.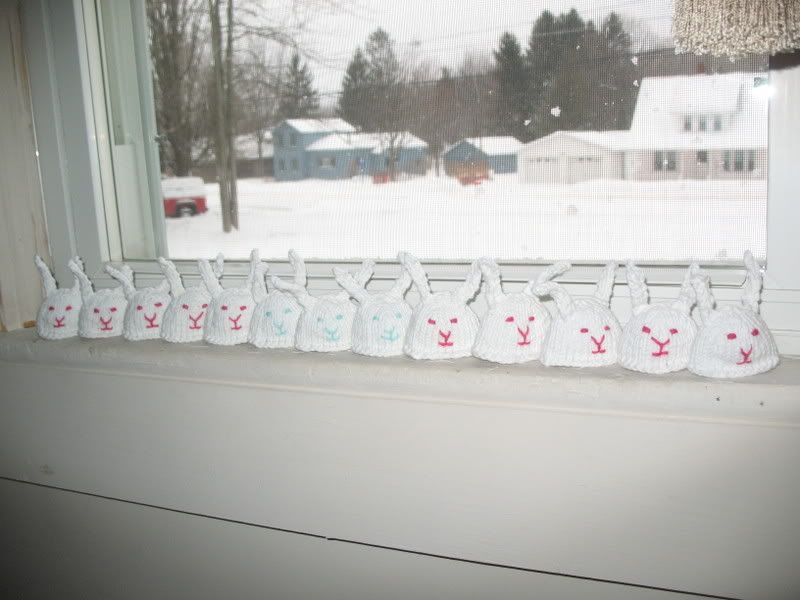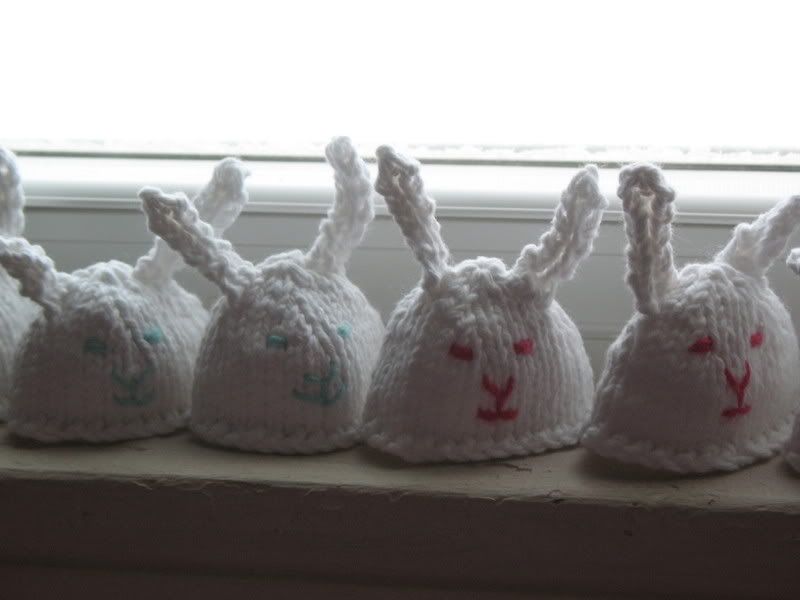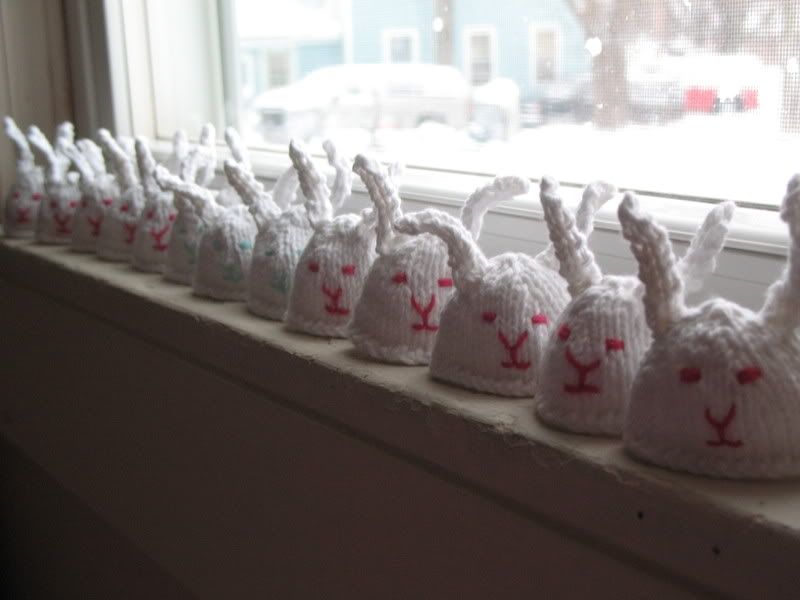 This week when I went to Victoria's class for the afternoon I brought an 'Its A Girl' present for her teacher who is due in June. I had an order for these fleece blankets ages ago that ended up getting cancelled. I had the cross stitch flowers done but hadnt cut out the fleece or to stitch the cross stitch band on so I kind of cheated because mostly everything was done ages ago. She really loved the blanket and it felt good to get some of that project done. There are 5 more of those blankets waiting to be finished. I have a blue one with bunnies that I would like to finish off next.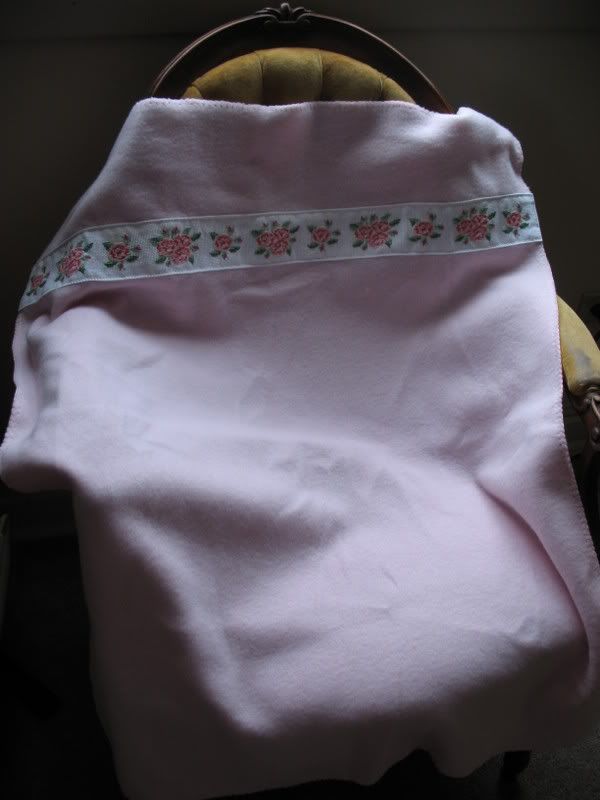 I just found out tonight that I got an order from my stuff that is on louellasgoodies.com which is always exciting. I will have to wait until probably Friday to get the supplies but the order will be done by the weekend. Its just for a pair of flops with the fluffy knitted band on the straps. Nice and easy to do. Lucky they are already getting all the warm weather stuff out in the shops so it shouldnt be hard to find some flops.

We are having snow like crazy today. We are going to have to dig ourselves out tomorrow. Its crazy outside. It was definitely stay inside and watch movies day. We were suppose to go to a special dinner for MOPS with the dads being invited but they are postponing it until a later date because of the weather today. Im glad we did our grocery shopping yesterday. I am not looking forward to shovelling it tomorrow.

Easter is rapidly approaching and I have to keep reminding myself of this because we have to start planning our Easter dinner and inviting people. Its a good thing we still havent returned the chairs and table we borrowed at Christmas time because we can use those for Easter dinner. Sometimes it pays to procrastinate hehe.