My big cream tote now has handles on it. FINALLY!! I think they came out pretty good. At least this way I was able to make them the length and distance apart that I wanted. I think this bag would be good for carrying craft projects, lots of books if you go to school or perhaps a travel bag because its pretty big. Laying flat it measures 20 inches across and 15 inches down.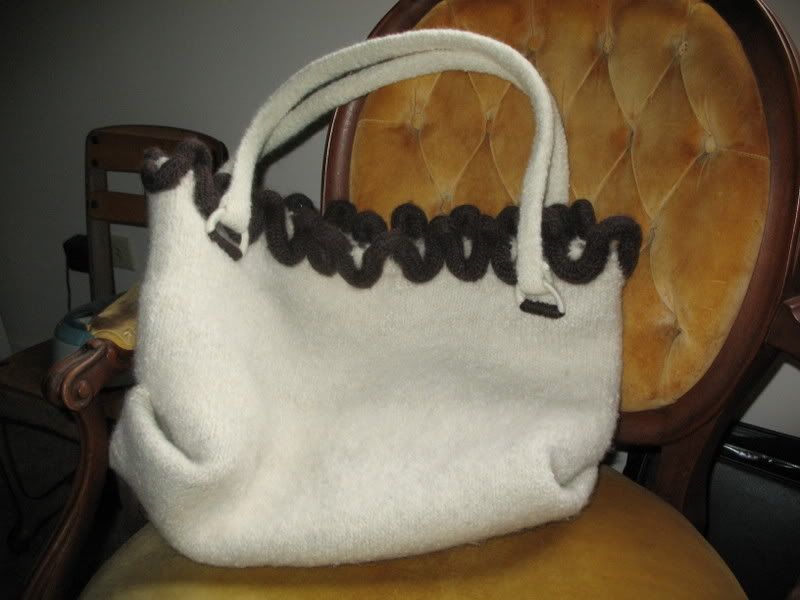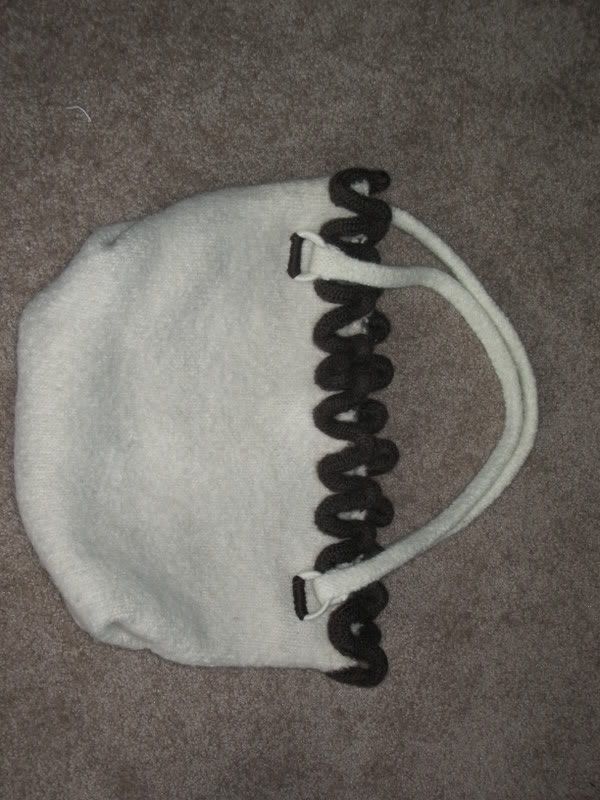 Here is a shot of the wooden toggle closure that I put in. You can't really see the little groove details on either end in this shot.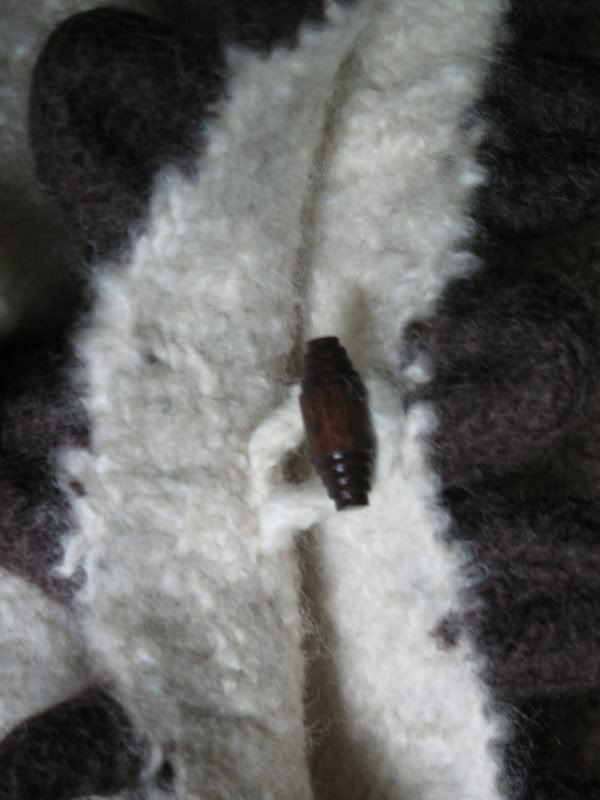 Here is pillow number 1 of the 4 pillows that I am making for our lounge. I like how it turned out. I was a bit concerned on how the sewing up would go but it seamed up really nicely. I think I have to get cracking on the rest because Victoria really likes this one and keeps claiming it as her own. This pillow is 16 x 16. Im not sure if I should have done it 18 x 18 but considering the pillows we use now are usually considered in the way when people are over this smaller size might be better in the end.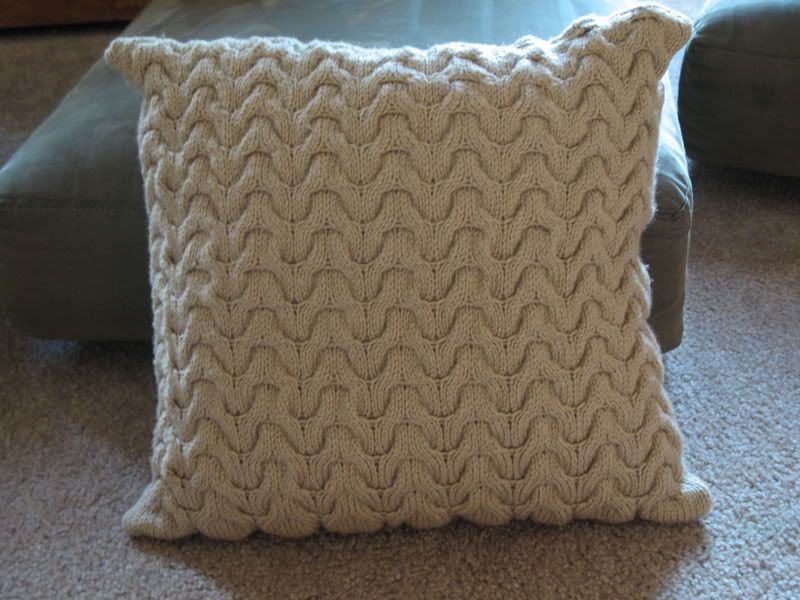 This is just a couple of Ipod cosies I made this week for Megan's friend as a late birthday present. Megan wanted to keep them for herself but I said no. She can have some any time. I think she would really love one in orange. I have at least 2 more to make because Megan's best friend Brittany is begging me for some turquoise and lime green ones even promising payment hehe.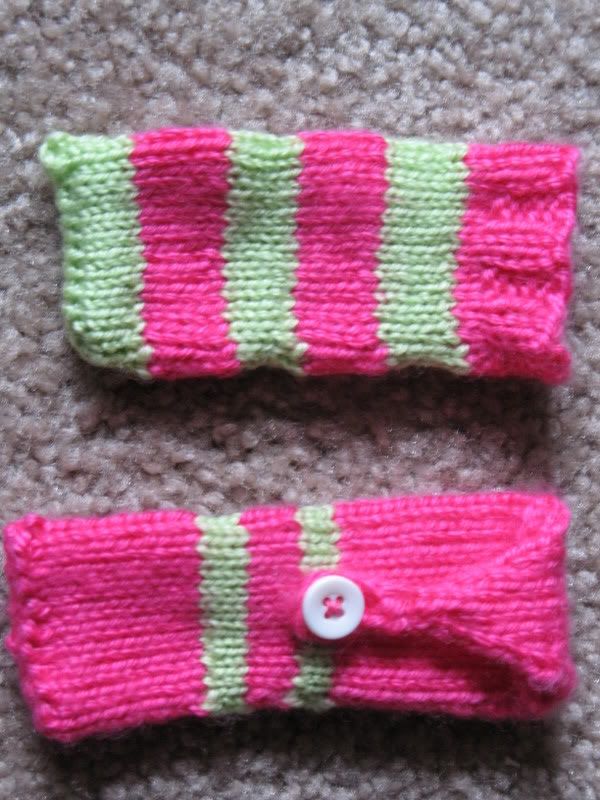 Well that is all I have finished this week. I guess it can pay off to have lots of projects going at once because when you finish them off it looks like you've done alot all at once.

Today I started on a little matching purse in leftover sagey goodness yarn. Its all knitted up I just have to seam it and felt it. That was really a quick knit. Once its all dried I just have to add a button. At some point I will have to tackle the red poppy bag. I just have to jump in and finish that embroidery. Once I get over that hump the rest will be fairly easy.

For the handles of the cream tote I used a ball of cream Lion Brand Wool. This was the first time felting with something I havent unravelled. I was amazed at how quickly and how well it felted. Just 2 times in the wash and it was ready. Now usually I am having to do 5 or 6 runs in the wash before I get it the way I like it. It was very nice.

I am dying to buy some Wool Of The Andes yarn from KnitPicks. Its cheap and suppose to felt really well. They have really nice colours. One of these days I will get some. It didnt help that my KnitPicks catalogue came in this week just teasing me.

Well thats all from me now. I will write more when there is more to report. I hope you enjoyed my finished projects.