I managed to finished all the stuff that I wanted to give to the lady at MOPS today. She was very surprised to get her gift and just loved it all. She must have said to me 4 or 5 times how much she loved it all. She and a few other people kept insisting that I should sell my stuff. I told her that I was planning on opening an online shop and have been talking about it for about 2 years now. They all said I should do craft fairs but I dont like doing those sorts of things. You spend alot of time making things and may not even sell that much at the fair. You also have to spend all that time sitting at your booth and hauling all your products around. I much prefer to sell online and to do custom orders for people I know or online. I learned this from experience.

I decided a couple of months ago that I am definitely going to start my online shop this summer. For my birthday this month I am asking for money to put towards making my Etsy store the way I want it and getting the supplies I need to start it up. It doesnt cost very much doing it the Etsy way. It is what you make it I think. You can go all out or do little. Id like to be somewhere in the middle. I have been mulling over this in my mind over the past couple of weeks on what sort of name I should have. I have thought about using the regular name that I have used locally which is Nicole's Knits. I have also thought about using Jonicania which is a word that I made up using all our names combined which would make it completely unique. I like the store names that are catchy and give you an idea of what sort of products you have but I cant think of anything cute and catchy for knitting that I havent already heard. If anyone has any ideas I would love to hear them. I just feel like the universe is telling me that the time is becoming right to do this. Several people over the last month or so have been telling me I should sell my stuff and with Victoria starting Kindergarten in September I will have more time I could devote to such a thing. Its a scary but exciting idea. I just feel like I should just try because I am going to drive myself crazy wondering if I could have made a real go of it and just never had to guts to put myself and my products out there. Well I guess thats my little rant about that hehe.

I dont know why I took so many photos of these bunnies. I guess I just got carried away hehe.

You've gotta have the bunny butt shot.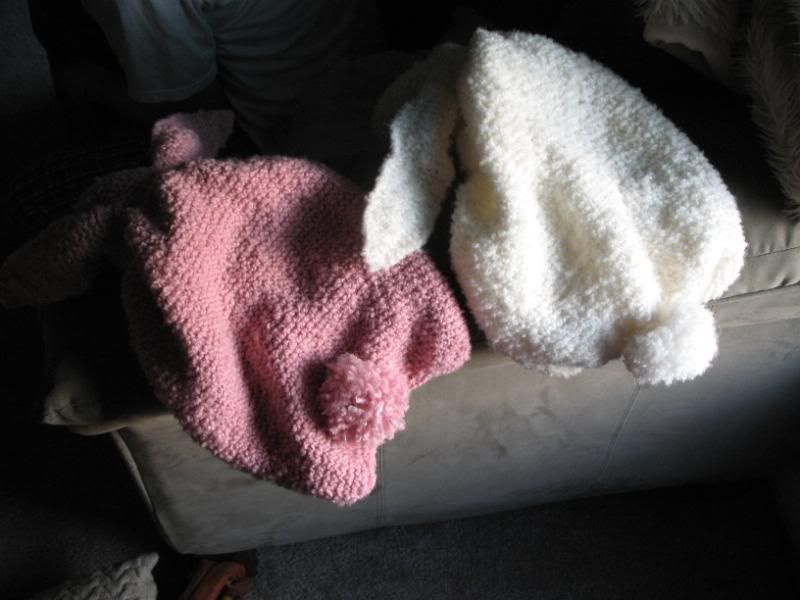 The cream one which looks just like Victoria's one.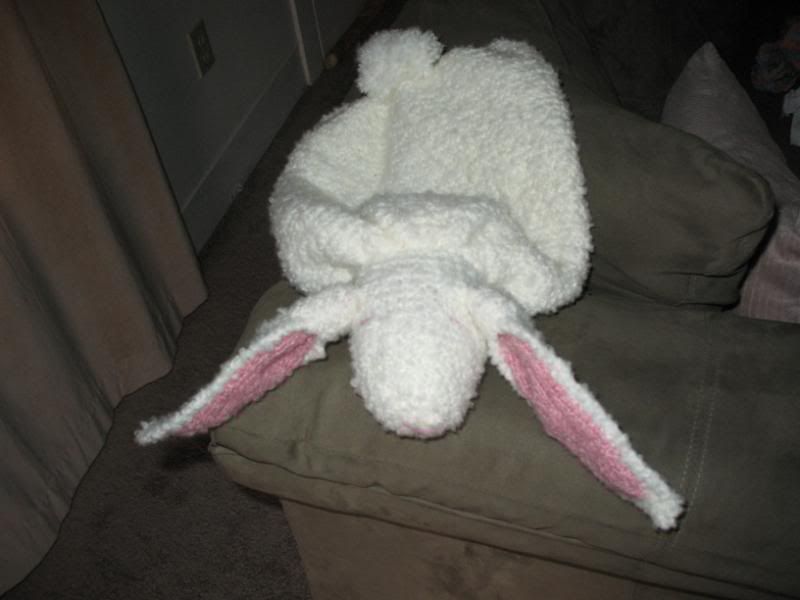 His belly opening for all those cozy pjs. You can see his little pink nose in this shot too.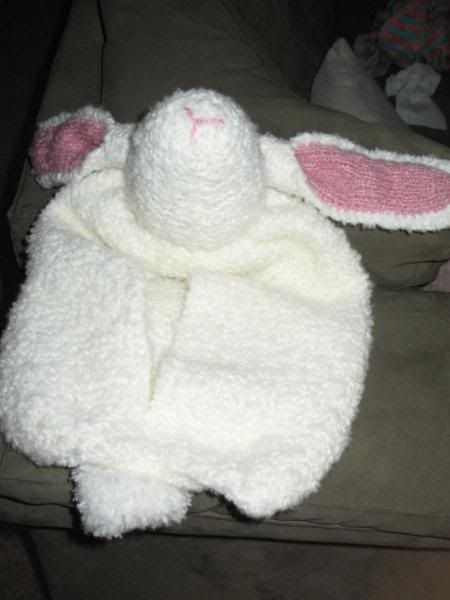 The reverse colours of the cream bunny. Victoria liked this one probably because it is pink.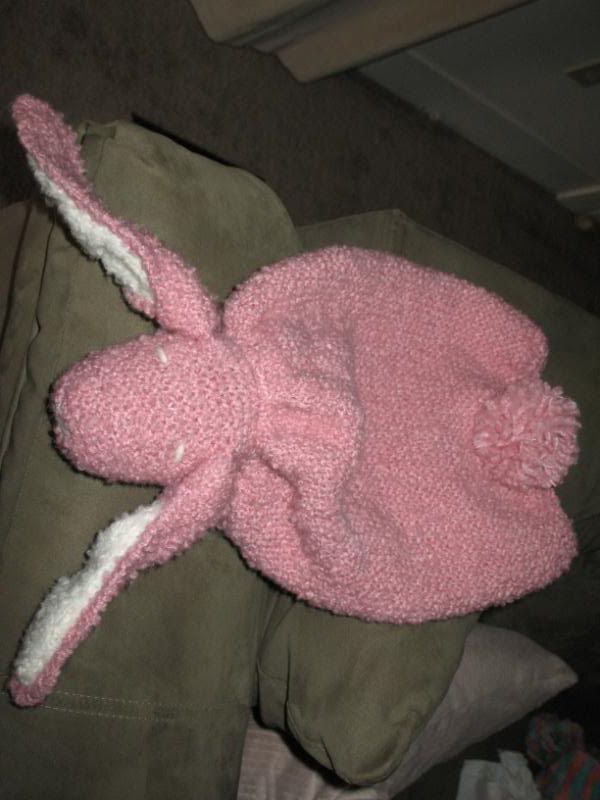 The pink guys belly opening and his little cream nose.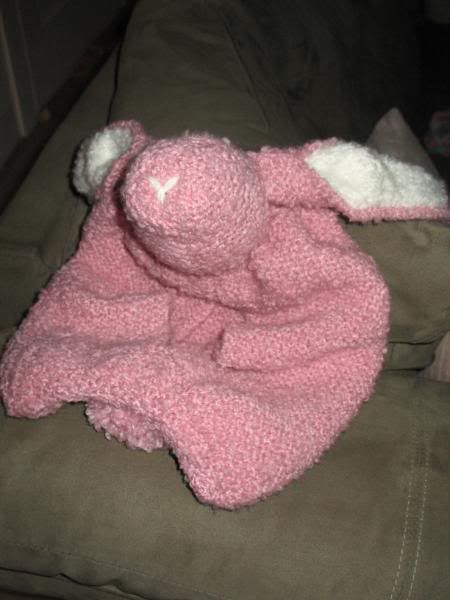 This is the blanket that felt like it took forever to make. I usually like to take my photos in the day to get natural lighting in but I forgot and ended up taking these at night right before wrapping everything up.
A close up of the block pattern. The colours are looking very neon in these pictures. In real life they are alot more toned down, that darn flash. That will teach me not to take photos at the last minute.